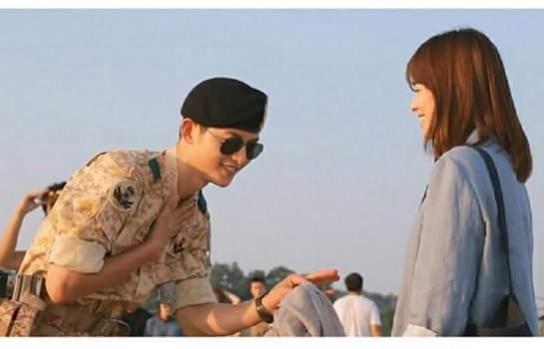 Fans of Song Joong Ki and Song Hye Kyo want to see the Descendants of the Sun lead pair together as a real-life couple, but they might be disappointed with Hye Kyo's recent statement.
Also Read: Descendants of the Sun season 2 to begin soon; Song Joong Ki and Song Hye Kyo to reprise their roles?
In an interview with a magazine, Hye Kyo opened up about her relationship with co-star Joong Ki and said that she is not dating him. She also said that a girl and a boy can never be just friends and went to say that Joong Ki is like a brother to her.
"However, these days I'm close to my labelmate Yoo Ah In and Song Joong Ki, who I acted in a drama with, but to them, wouldn't I just be an older sister who likes to treat them to food?" she told W Magazine in February.

Earlier, the director of Descendants of the Sun Kim Sihyeong had revealed that Joong Ki calls Hye Kyo his sister on sets of the show. "Joong Ki sometimes calls her senior and sometimes calls her sister. The couple look more like good friends," Kim Sihyeong said in an interview earlier.
Hye Kyo's recent revelation has shattered several fans' dream, as they expected the reel-life couple to tie the knot in real-life. In January, a Facebook post sparked speculations that Hye Kyo has confirmed her marriage to an oppa, which fans speculated to be Joong Ki.
However, addressing her marriage rumours, Hye Kyo said she wants to get married. "I also think I should get married. I used to think it was easy, but it's getting harder and harder because the people I can date are limited, while my expectations are becoming more specific. When I hear stories from married people around me, my fantasies about marriage fade away little by little," she told the magazine.