"Bigg Boss 8" house seems to have finally got what it has been missing all these weeks. Yes, the show has always been known for controversies and this week the audience have seen two major issues in the form of Diandra Soares' bathroom scene with Gautam Gulati and Sonali Raut's slapgate.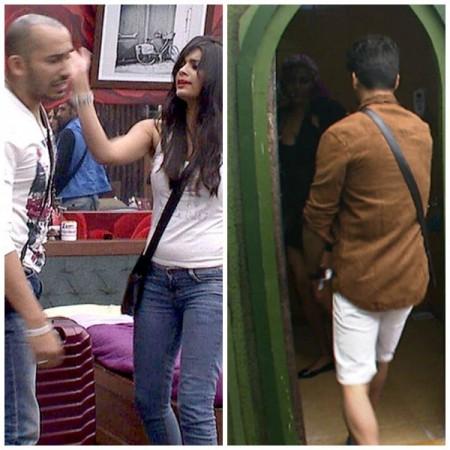 The Salman Khan hosted show has lacked masala elements this season compared to previous seasons and finally this week the audience saw something interesting and shocking happening even though people have criticised it.
The first incident that came as a shocker was when Sonali Raut slapped Ali Quli Mirza. The "Xpose" actress, who was not happy with the latter's inappropriate behaviour when he tried to touch her without permission , got furious over a comment passed by him and slapped him without bothering about the consequences.
This incident suddenly made the show the talk of the town and people, who thought that the show was quite boring this season, tuned into the Colours again follow the show. This shocking scene was followed by Diandra Soares' bathroom scene with Gautam Gulati.
Diandra Soares and Gautam Gulati got intimate in a bathroom at "Bigg Boss 8" on Friday's episode. This scene has given a big boost to the TRPs of the reality show. What happened inside the room is left to the imagination of the viewers.
These two incidents have become the biggest talking points of the show this season and have given a necessary fillip to the TRPs of "Bigg Boss 8". Meanwhile, people on social networking sites have used strong words to criticise the show and the contests for forgetting that their every act is watched by the whole nation.
Especially, the above mentioned sequences have not gone down well with the family audience.