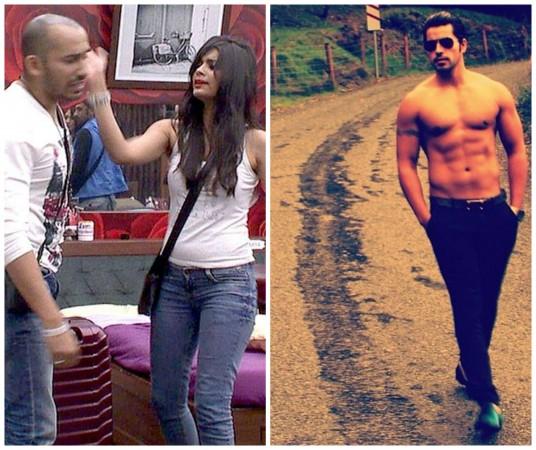 Staying true to the format, "Bigg Boss 8" offered some high-voltage drama and gossip on day 67.
While nominating candidates worthy of punishment, captain Puneet Issar opined that he would not pick Ali Quli Mirza as he needs to repent and regret more over his misdeeds. Unwilling to accept the blame, the latter said he had no qualms about being penalised warning Puneet to quit playing games.
What followed next was pure melodrama. Puneet gathered people of the house and dug up old graves accusing Ali of making distasteful comments on Sonali Raut and Upen Patel's relationship. Sonali, who was all geared to get into a tiff with him, planted a tight slap on Ali's face.
Unable to contain the humiliation, the singer-actor took off with his bags. While making an attempt to scale the walls of the "BB8" house, he was summoned to the confession room and shifted to an exclusive room after falling sick. In the meantime, the contestants criticised Ali's ways and requested Bigg Boss to take a fair decision on the matter.
Gautam Gulati, who turned 27 on the same day, didn't get to celebrate his birthday in a grand fashion. However, according to a Bollywood Life report, the actor was taken to the lawn and given 27 birthday bumps as a gift. Interestingly, in the prelude Diandra Soares, who is often spotted flirting and romancing with Gautam is seen expressing an interest in showering birthday boy with a gift.
Shocking the audience, the couple runs hand-in-hand to the washroom area and locks themselves up in the bathroom, leaving very little to anyone's imagination. Quite a party it must have been for the "Diya Aur Baat Hum" actor.
However, Bigg Boss' verdict to nominate Sonali for elimination for the entire season as a penalty for slapping Ali hasn't gone down well with the viewers. While some agreed to it, many said the makers are protecting the 'victim' in question for no reason.
Here are some of the tweets:
Aritrisha Styles: @BiggBoss @SonaliRaut6 no. Absolutely no. Every girl should slap boys for giving such comments. This is nit right Bigg Boss.
Rukhsar Ahmed: @BiggBoss @SonaliRaut6 yes but Ali should have been punished further more. What a nautanki!
Agni Sharma: @BiggBoss Keep protecting your cheapster Ali #BB8 @BeingSalmanKhan pls passing nasty comments can no way be considered as entertainment!!!