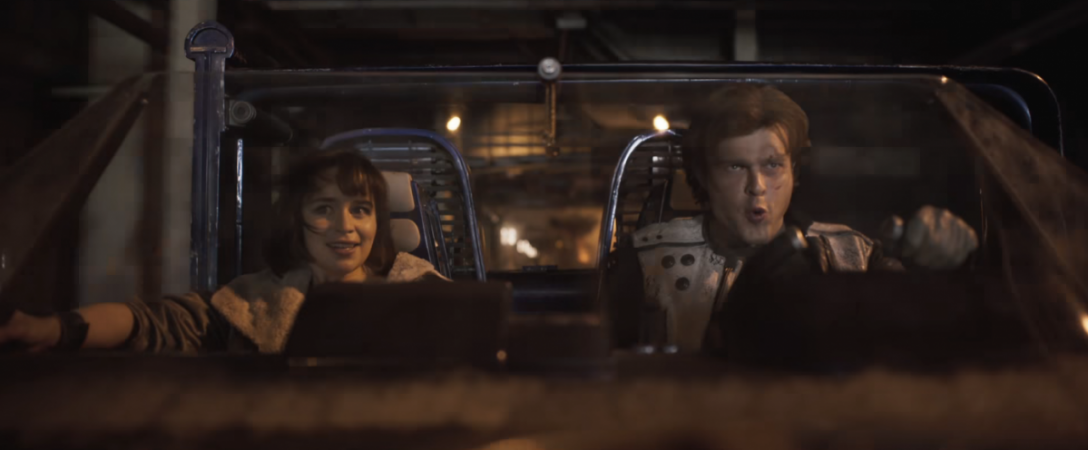 It is going to be a memorable Sunday for Star Wars fans. Disney Lucasfilms have finally decided to give fans a look into the upcoming Star Wars movie. The studio has announced that the Solo: A Star Wars Story trailer is set to drop on April 8, Sunday.
The trailer comes a couple of months after the makers shared a teaser of the same. Star Wars fans were treated to a preview of Solo back in February during the Super Bowl. The short footage gives fans a look at Alden Ehrenreich's Han.
With the film's release due in May, fans were hoping that the movie would drop some teasers or footage from the movie sometime this month. Thankfully, it comes in the first half of the month, kicking in the Star Wars spirit and starting off the promotions of the movie.
Announcing the arrival of the trailer, the Star Wars Twitter handle shared a small video featuring the Millennium Falcon engines firing up to fly. The full trailer is expected to drop during the ABC's two-hour episode of American Idol, Screen Rant reports.
Although the production team has confirmed the trailer release, it is still unknown what to expect from the promo. Not only the trailer, plot details also been kept under the wrap. All that is known about the film is that it follows the journey of Han's youth and his first encounter with Chewbacca.
According to the EW coverage on the project, a major portion of the narrative will be of Han trying to make a mark in the galactic underworld by pulling off a job robbing the Conveyex with Tobias Beckett.
Solo's production is by far the most difficult project of the Star Wars movies. The film has been delayed largely because the production house wasn't impressed by the works put by directors Phil Lord and Chris Miller. After their exit, Ron Howards was brought on board and the film completed its production.
Fans will have to wait until tonight to let plot speculations begin and understand the movie better.
What time does the trailer drop?
Fans can sit in from of the TV at 8pm ET on Sunday. The trailer could drop anytime between 8pm-10pm ET (5pm-7pm PT & 12am-2am GMT).
Where to watch it?
While US viewers can tune into ABC to watch it, international fans could check out the following platforms to catch the trailer: