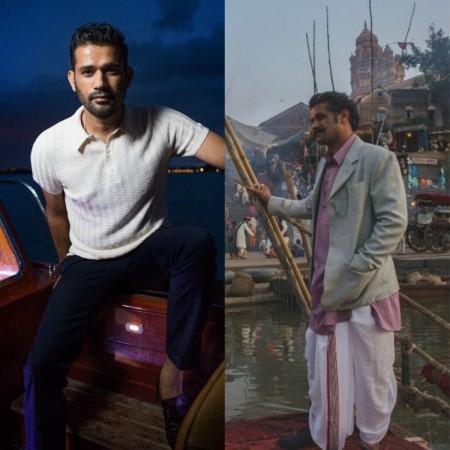 For a creative person, an artist, it is a matter of great pride when your labour of love comes to fruition and is appreciated by one and all. The same is the case with National Film Award-winning actor and producer Sohum Shah, who is in a happy space post the critical success of his latest film Tumbbad.
Six years in the making, Tumbbad is groundbreaking in the horror-fantasy-thriller genre, with mindblowing cinematography, visual effects and its message. Add to that, the authentic feel of Tumbbad which is set in rural Maharashtra, based on a story by Marathi author Narayan Dharap (who in turn has been somewhat inspired by author Stephen King).
Tumbbad may not have flourished at the box office the way it should have been, but the makers and actors are excited with the applause. Sohum Shah speaks to International Business Times, India on the film. Excerpts from the interview:
Congratulations on the success of Tumbbad. It was in the making for six years. How did it all begin and how was the journey of making it?
When Rahi (Anil Barve, the director) narrated me the script, I got really excited. I realised that it is a once-in-a-lifetime opportunity to make such a film. I felt that the story was like Dadima Ki Kahaniyaan (grandmama's tales). I had heard about a tale like Tumbbad a lot but never saw it on the big screen. I wondered why no one had made a movie on it.
I realised that it's because when a grandma narrates a tale, saying, "Halka saa andhera tha, baarish ho rahi thi" (It was slightly dark and it was raining), it is difficult to create the mood onscreen. In Tumbbadd, the rain is a character, so are the production design and VFX. We didn't want to compromise in the way we made the film visually. So, it took us six years to make it. Also because Tumbbad and its treatment has no reference.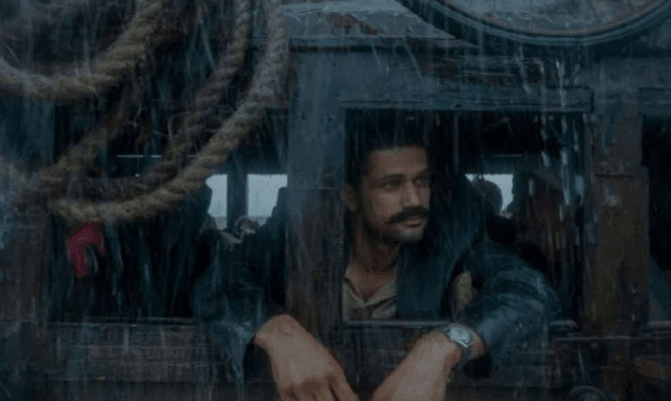 The VFX is being lauded and the cinematographer Pankaj Kumar has already won an award. How did you decide on making the VFX and cinematography different from other horror and period films or say, a Baahubali?
The theme of Tumbbad and the film's sensibilities guided us. Our team was such that we didn't understand mediocrity. Not just the cinematography and the VFX, the background music is also unique. We got it made from outside India, as here the maestro AR Rahman was the only option we would have considered. So, the team of Tumbbad had its own creative energy.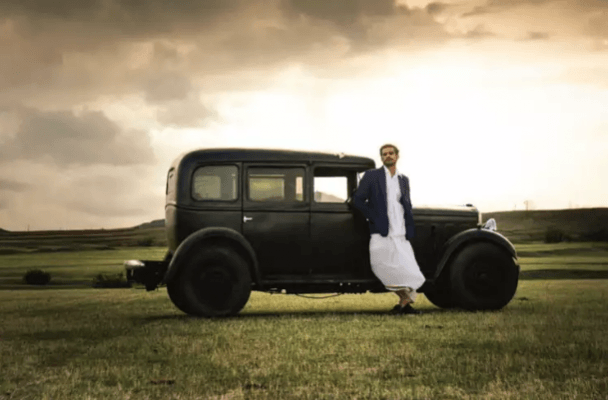 The monster Hastar and even the grandmother in Tumbbad, both seem very original in their get-up...
Yes, but we had first made Hastar in prosthetics, in 2012. The look didn't work. We tried again in 2015, but then we decided to make it in computer graphics interface (CGI). Thankfully, it has worked. If the VFX had failed, the entire film would've failed.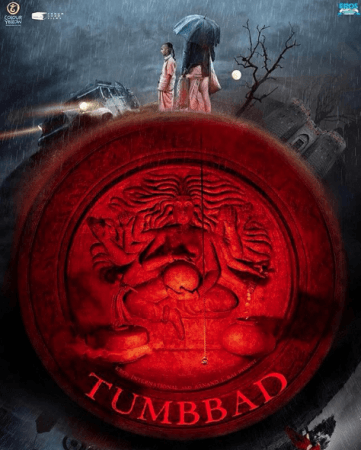 You have produced Tumbbad and also acted in it in the lead. Was it tough being involved in all aspects of the film?
As a producer, one has to be involved in the whole film. I have made Tumbbad from scratch. Each team worked hard and I was also involved in every aspect, especially prosthetics and production design.
You have been hailed as a good actor, not just in Tumbbad but in your earlier films like Talvar, Simran and Ship of Theseus, too. Do you want to be known as an actor or a producer, or even a director?
An actor, definitely. Direction is very difficult and I will never be able to do it. I had come into showbiz to become an actor but ended up producing the films as well, as I'd liked the projects. But I prefer acting.
As a producer, is it easy to get finance? Your films along with co-producer Anand Gandhi's have always been different or, as they say, hatke.
It is very difficult to get finance for these films. I have put my resources, my money in these films. It is my belief in these films that have been proved, whether it is Ship of Theseus or now Tumbbad. I have put in my finances, as there is no standard in the industry that you will get money to produce so and so good film or script.
Moreover, when you are new, why would anybody trust you? Maybe after Tumbbad, if I want to make something, some studios may help me. Before Tumbbad, I had not really proved myself. All I knew is that I had a passion for the story of Tumbbad. It was very close to my heart and so I just had to make it.
You must be on Cloud Nine with the appreciation Tumbbad has received. How are you taking it?
Yes. After working hard for so many years, there is some validation finally. I'm very happy.
Is there a chance for a sequel to Tumbbad? Maybe the son in the movie will grow up or something?
We may have a prequel to Tumbbad and also a sequel. We have many ideas but have not planned anything yet. The son growing up in the sequel is a very normal idea. A lot more can happen. A back story or a prequel to Tumbbad is what we are interested in first.
Tumbbad is essentially a Maharashtrian folktale and it seems very authentic to the region. How did you work on playing a Maharashtrian Brahmin in the film? In terms of look and acting, you have nailed it.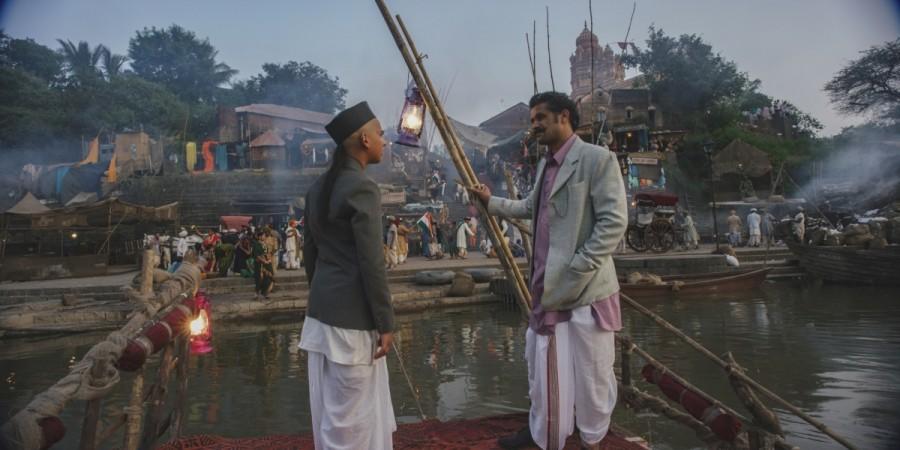 It is Maharashtrian folklore, yes. Thanks a lot for the compliment on my acting, because I am from the north (Rajasthan) and have worked really hard to play a Maharashtrian in Tumbbad. I worked on the look and the get-up - I even did stuff like rope climbing and body buidling. But I worked the most to get the Maharashtrian accent right.
At first, I found it very difficult. In post-production, I figured that I was the only one sounding north Indian in the film. Everyone else, a mostly Maharashtrian cast, sounded authentic. I took it upon myself to learn Marathi. But it takes decades to actually learn a language, so a teacher suggested to me that I should work on the tone. That's when it worked. It was a learning process. Tumbbad not a Marathi film, so that much was enough.
In hindsight, and after working on Tumbbad for six long years, do you still feel that some things could have been better in the film?
I have not felt that yet. Maybe after a year, I may feel so and look at it in retrospect. I'm sure there are a few things that I am not able to see right now, because Tumbbad has just released (on Ocober 12).
In the film, you are playing a grey character. Tumbbad shows what greed can do to you. Do you have any personal philosophies on money and greed?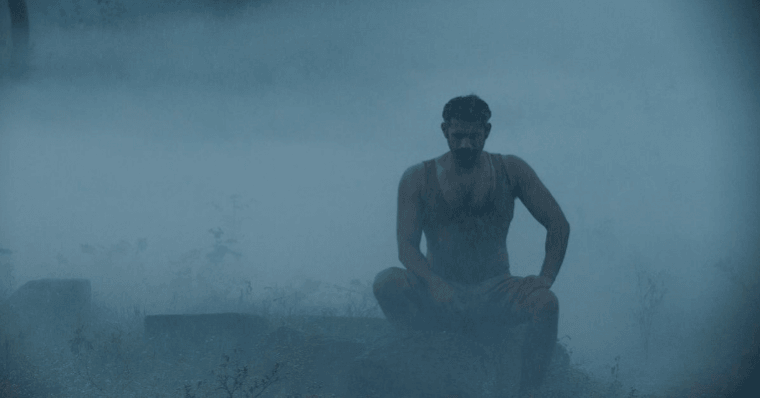 Yes, my personal thinking reflects in Tumbbad somehow. I feel that too much materialism is not good for you, as you can get stuck in that cycle. My father used to earn Rs 3000 per month. At the time, it was my dream to earn big money. Once I began earning well, I felt that the money is of no use as such. Money is important, but after a point, it is just a number in your bank account. So, instead of running after money, one should follow one's dream. Hence, I came into the movies and began acting, following my dream.
One shouldn't get stuck in the circle of greed. As far as the greed of doing better roles goes, there too, I will have to maintain a balance. Need is fine, but greed is not and that's my philosophy.
What next, after Tumbbad (and its prequel/sequel)?
I'm making my next film with Adesh Prasad, the co-director and writer of Tumbbad. It is a comedy-drama called Baatuni. I love delusional characters and I will play one in Baatuni, somewhat like Cate Blanchett's character in Woody Allen's film Blue Jasmine. Hopefully, we shall begin the film in February or March 2019. From horror fantasy in Tumbbad to comedy-drama in Baatuni, we'll aim to do something new and unusual.

After Tumbbad, the expectations from you as an actor have also changed. Are you all geared up to face the challenge?
Definitely. I was waiting for Tumbbad to release to set the ball rolling. I've been waiting for this (recognition) for many years. I'm ready to do new roles and take up the challenge to fulfil people's expectations. But I don't want to stress myself just because my performance in Tumbbad has been appreciated. If I let the pressure get to me, as an artist I will harm my craft. I should match up to people's expectations but I should enjoy the work, otherwise there is no point in it.
Would you like to comment something on the ongoing Me Too movement in India?
Yes. I'm very happy that this conversation is happening. This should have happened much earlier. An awareness is being created. I have a daughter and I feel (good) that we are moving towards a safe society. The awareness is really the need of the hour. As far as Me Too is concerned, hum der aaye hain, lekin mujhe lagta hai ke durust aayein hain (better late than never).
Colour Yellow Productions' Tumbbad hit theatres on Friday, October 12, 2018. Starring Sohum Shah, Jyoti Malshe, Anita Date, Mohammad Samad, Deepak Damle and Ronjini Chakraborty, the film is directed by Rahi Anil Barve and co-directed by Anand Gandhi and Adesh Prasad.