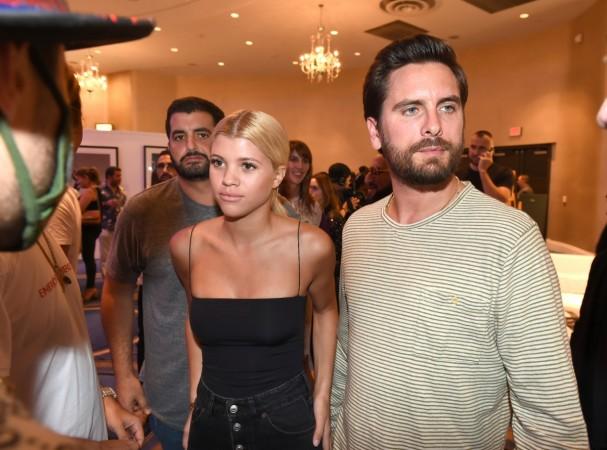 American model Sofia Richie reportedly hopes Scott Disick would be more romantic like Justin Bieber. The 20-year-old model and the Canadian singer had called it quits after one-month romance in September 2016.
According to Hollywood Life, Lionel Richie's daughter is impressed with the Baby singer as he got engaged to Hailey Baldwin in July and reportedly tied the knot just two months later. A source said: "Sofia thinks Justin and Hailey's whirlwind romance is super romantic, and she wishes that Scott would be more open to the idea of getting married."
"They've been together for over a year now and sometimes she worries that their relationship is never going to progress to the next stage," the insider added.
"Sofia would love for Scott to be more like Justin when it comes to romance. She loves that he wears his heart on his sleeve and doesn't care what everybody else thinks about his relationship with Hailey. Sofia would love for Scott to make some big public gesture of his love for her," the source shared.
This report comes shortly after Sofia gave more details about her relationship with Disick.
During an interview with Australian newspaper Sydney Morning Herald's The Goss, she gushed about her love life with the father-of-three. She said: "We are very happy, very lovey dovey,"
"We are best friends and that is mainly the strongest connection we have," she added. "We have always had that best friend connection and from there it has really worked out. I am so happy."
However, she admits that she gets upset over the split rumours circulating around them. She shared: "Everything is so false. I don't read it because I just get really angry."
Meanwhile, Sofia had previously praised the Where Are You Now hitmaker to Billboard. She said: "We have a special relationship. Justin is very easy to talk to, and that's hard to find with people in Los Angeles."