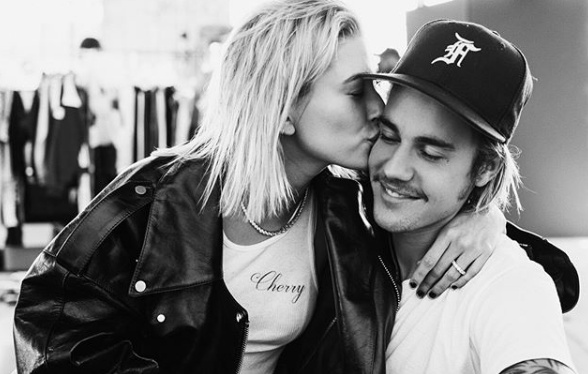 Justin Bieber and Hailey Baldwin's alleged marriage news broke the internet. After it was allegedly reported that the couple secretly got married, Justin's mother's tweeted "Love is unconditional."
Justin's mother, Pattie Mallette, later tweeted, "Haters gonna hate. #LoveWins."
Apparently, this is not the first time when Justin's mother tweeted. Back in July, when the Baby singer proposed to the famous model in the Bahamas, Mallette wrote on Twitter, "Love Love Love Love Love Love Love."
In her 2013 interview, Mallette talked about Justin's lifestyle and how she had to let him go. During her conversation with People, she said, "His life was my life and now I've had to let him go a little bit and let him be independent. It is hard to not be able to control everything that your adult child does."
In addition to this, even Justin has been very candid about his relationship with his mother. He once told an outlet that he never wished his mother to be disappointed in him and they both spend some time not talking with each other.
That being said, fans are still not sure whether Justin Bieber and Hailey Baldwin are married or not. As previously reported, Gossip Cop reported that Justin is not married to Hailey. When several outlets rushed to report about the rumored marriage, Hailey Baldwin herself said on Friday that she does not consider herself married. She wrote in a now-deleted tweet, "I understand where the speculation is coming from, but I'm not married yet!"
Meanwhile, a religious source confirmed to People that Justin Bieber and Hailey Baldwin were legally married at the courthouse, but they will be throwing a party for their family and friends very soon.
"They're going to have a big blowout, in front of God and everyone they love."
Another insider revealed that ever since they both are dating, Justin has been "100 percent" committed towards Hailey and "they're young and in love and feel confident about their relationship."
Furthermore, Justin Bieber and Hailey Baldwin were recently spotted making out in London. As per Elle, the engaged couple was shot kissing in St. James' Park.
Justin's mother, however, later tweeted "Y'all read WAY too much into everything. Lol. #LoveWins."