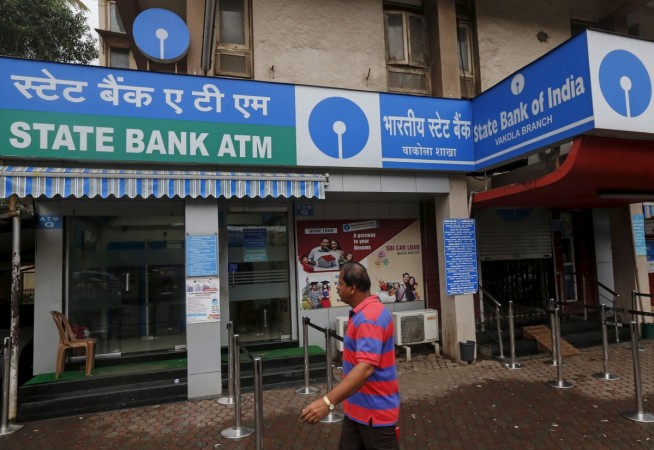 State Bank of India, the country's biggest lender by assets, has reported a 62 percent fall in its net profit for the December quarter, as the bank had to make higher provisions to cover bad loans.
The bank's profit fell to Rs 1,115 crore in the third quarter ended December 31, 2015, compared to Rs 3,300 crore in the same quarter a year earlier.
SBI's profitability was dented by a 60 percent increase in provision for bad loans. It earmarked Rs 7,645 crore for non-performing loans in the quarter. The state-owned bank saw its bad loans touch Rs 72,792 crore in the third quarter of the current fiscal year.
SBI's gross non-performing assets (NPAs) increased to 5.1 percent of its gross advances from 4.15 percent reported in the July-September quarter.
Following the announcement of the results, stock price of SBI nosedived about 4% to hit Rs 153 on the Bombay Stock Exchange (BSE), after touching an intra-day high of Rs 167.
While most of the state-run banks reported a loss for the most recent quarter, SBI stood in profits.
"SBI's numbers look better than other banks because there is not much jump in NPAs...it seems, at an operating level, there is not too much damage at SBI," NDTV quoted G Chokkalingam, Founder of Equinomics Research & Advisory, as saying.
Public sector banks such as Allahabad Bank, Central Bank of India, Dena Bank, Indian Overseas Bank and Oriental Bank of Commerce have reported massive losses for Q3 due to a drastic increase in provisions for bad loans.
Punjab National Bank (PNB), India's second largest state-owned bank, reported a 93 percent decline in its profit for the December quarter as the bank had to allocate additional funds for bad loans.
The bank's provisions for bad loans more than doubled to Rs.3,375 crore in the quarter from Rs.1,467 crore in the year-ago quarter. It also saw fresh slippages climb to Rs.13,842 crore from Rs.5,193 crore, as bulk loans to companies in sectors like steel, infra and power turned into NPAs.