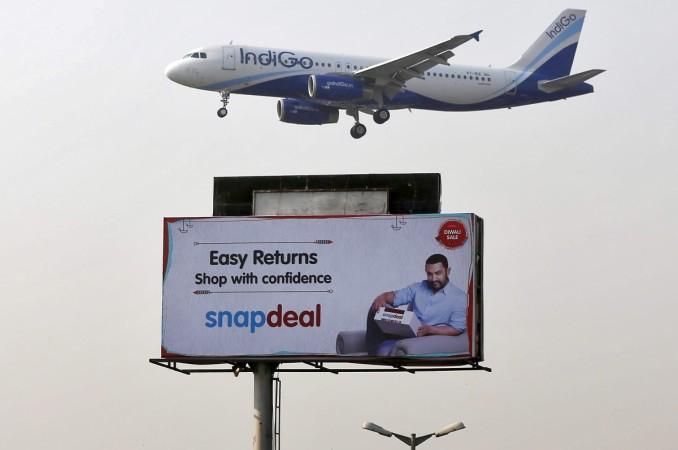 Fund crunch seems to be taking a toll on Snapdeal. On one hand, the e-commerce retailer is seeking to raise fresh funds at almost half of its peak valuation of $6.5 billion a year back while, on the other, the company is set to shut down Shopo.in, the online marketplace for Indian designer and handcraft products.
Stock markets abuzz with rumours of Axis Bank-Kotak Mahindra Bank merger
The Shopo platform, which Snapdeal had acquired in 2013, is shutting operations from Friday (February 10) as Snapdeal is looking aggressively at cost-cutting measures.
In a blog, Shopo.in said: "The e-commerce market in India will continue its robust growth. However, we realize that it will take some more years for a broader ecosystem to develop around the C2C segment. It is tempting to go on, but it is often beneficial to pause, take stock and plan ahead for greater success. It is time for us to pause the Shopo journey for now."
Snapdeal had relaunched Shopo, the handicraft marketplace, as a zero-commission platform and in 2015, it committed to invest $100 million in the business over the next two years.
However, in November 2016, Snapdeal merged the entire team of Shopo with FreeCharge and Sandeep Komaravelly, the senior vice-president of Shopo, left the company in January to join Oben General Insurance Ltd. as the chief marketing officer. Approximately 1,50,000 sellers used Shopo.in to market about four million products.
Last year, while closing Exclusively.com, an online platform for premium and luxury fashion goods, Snapdeal said it successfully integrated the portal with Snapdeal.com.
Snapdeal is said to be closely examining the investments it has made during the last three to four years as losses for the financial year which ended in March 2016 more than doubled to Rs 2,960 crore. Meanwhile, Snapdeal co-founder Kunal Bahl said in an interview recently that the company is looking to turn profitable in the next two years. He added that the e-commerce firm may not need to raise funds unless it decides to make an acquisition.
Japan's SoftBank had invested $627 million in Snapdeal in October 2014. Just a day ago, SoftBank said it has written off around $475 million (Rs 3,226 crore) in the value of its combined shareholding Snapdeal and cab-hailing firm Ola in nine months till December 31. Ola is also trying to raise fresh funds at a valuation of $3 billion, down from its peak valuation of $5 billion.