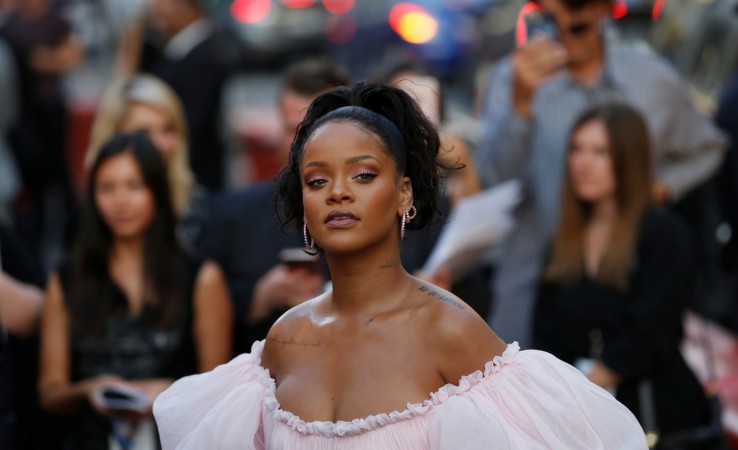 Snapchat has got itself into trouble after running an ad that asks users if they "would rather slap Rihanna or punch Chris Brown." The "Diamond" singer has called out the photo-sharing app, accusing it of "intentionally shaming domestic violence victims."
Snapchat, which currently has around 166 million users globally, recently published an ad for the "Would You Rather?" game, which at one point asks users if they would "slap Rihanna" or "punch Chris Brown." This has not gone down well with its users, with many vowing to delete it.
The ad didn't sit well with the 30-year-old singer and many users on other social media platforms either, as it appears to refer to the 2009 domestic violence incident in which Chris Brown brutally assaulted his then-girlfriend Rihanna. Brown pleaded guilty and was convicted.
Rihanna, who has 61 million followers on Instagram, has blasted Snapchat for running the ad.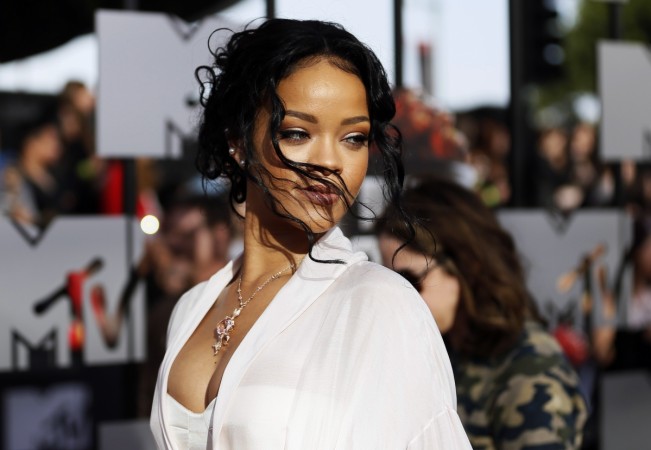 "Now SNAPCHAT I know you already know you ain't my fav app out there! But I'm just trying to figure out what the point was with this mess! I'd love to call it ignorance, but I know you ain't that dumb! You spent money to animate something that would intentionally bring shame to DV (domestic violence) victims and made a joke of it!!!" shared the singer in a picture post.
"This isn't about my personal feelings, cause I don't have much of them...but all the women, children and men that have been victims of DV in the past and especially the ones who haven't made it out yet...you let us down! Shame on you. Throw the whole appo-oligy away [sic]," she added.
Snapchat has apologized for running the ad, calling it "disgusting," but the harm has already been done. People have taken to social media to express disgust about the offensive ad.
I know that social media ads go through an approval process from the platform.

This means @Snapchat approved an ad that makes light of domestic violence.

The update ain't the only thing that's wack over there, friends. https://t.co/PmbJn4zCel

— Brittany Packnett (@MsPackyetti) March 12, 2018
Just awful. Awful that anyone thinks this is funny. Awful that anyone thinks this is appropriate. Awful that any company would approve this. Thank you Brittany for calling this out.

— Chelsea Clinton (@ChelseaClinton) March 12, 2018
Snapchat got into trouble last month over a change in its design. Its users filed a petition titled "Remove the new Snapchat Update" in an attempt to bring back the old design but the company stuck to its guns.