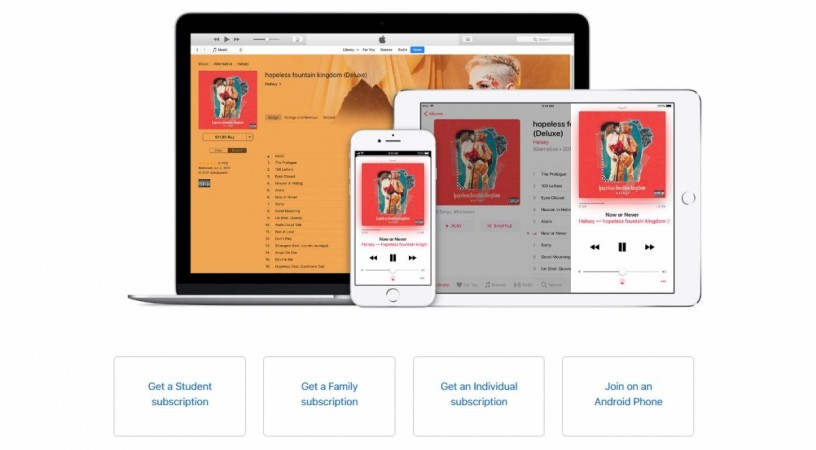 Caribbean pop-sensation Rihanna has become the first-ever woman to record 2 billion streams on Apple Music.
The announcement about her milestone was made official by Apple Music as part of Bold Women initiative. As part of the initiative, a list of top 20 streaming female artists including playlists was unveiled to highlight the contribution of women to music.
According to Apple Music, Rihanna sits on top closely followed by Taylor Swift and Beyonce in the second and the third positions respectively, while Ariana Grande and the popular British artist Adele complete the top five ranks, sequentially.
Rest of the list includes SIA (6th), Lana Del Rey (7th), Selena Gomez (8th), SZA (9th) and Lady Gaga (10th), Katy Perry (11th), Nicki Minaj (12th), Halsey (13th), Demi Lovato (14th), Fifth Harmony (15th), Pink (16th), Kehlani (17th), Mariah Carey (18th), Little Mix (19th) and Miley Cyrus (20th).
Last year, Rihanna was named the second most streamed female artist on Spotify.
In 2018, Rihanna began with a good note as her single 'Lemon' song, which also features N.E.R.D, made it to the Top 40 of Billboard 100.
Reacting to the Apple Music announcement, Rihanna put out a celebratory music video on her Instagram handle.
Besides music, Rihanna runs a chain of lifestyle brands ranging from perfumes (Reb'l Fleur, Rebelle, etc...) fashion clothing in collaboration with Armani, and sportswear with Puma.
Apple Music has more than 36 million subscribers in 115 countries, offering a catalog of 45 million songs.
Apple in a bid to improve the user experience of its Music service has acquired popular song-recognition app-maker Shazam for $400 million.
Recently, the company expanded Apple Music Student Subscription to more global markets. The company has the potential to break even with Spotify in near future.
Stay tuned. Follow us @ibtimes_india on Twitter for the latest news.