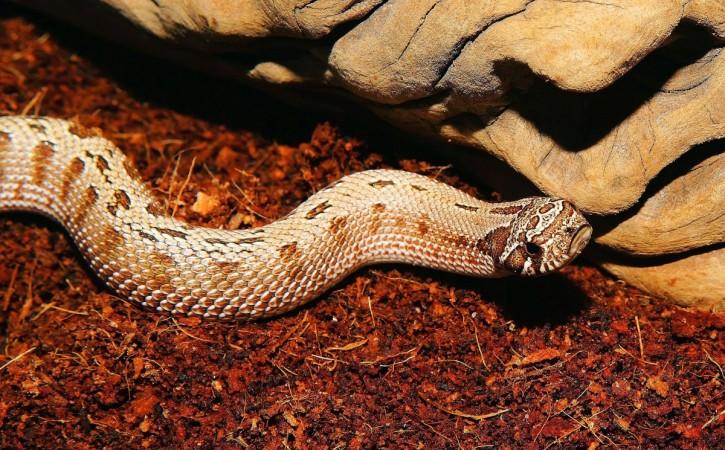 A woman and her two-and-a-half-year-old child died after getting poisoned from a snake bite. The mother was bitten by a snake in her sleep, but unfortunately, she did not realize it then. The 25-year-old woman later breastfed her daughter which caused the death.
The shocking news was reported in a village in Muzaffarnagar district of Uttar Pradesh on May 24.
The two were rushed to the hospital when their condition worsened. The child was the first to succumb to the venom and shortly after, the mother too was declared dead by doctors, according to India Today.
Recently another bizzare incident with a snake made headlines. A man in his early twenties was bitten by a snake on his lips when he tried kissing a serpent to prove his lack of fear.
According to reports, the man, from Makrana municipal council in India's Western state of Rajasthan, wanted to do the daredevil act so that he can make a video of it and post it on YouTube. The footage was taken on May 16.
After the snake bit him, he remained calm and decided to release the snake into the wild. He was later rushed to a state-run hospital in Ajmer. Luckily the snake was non-venomous.
The victim and his friends had found the snake hiding in a scooter.