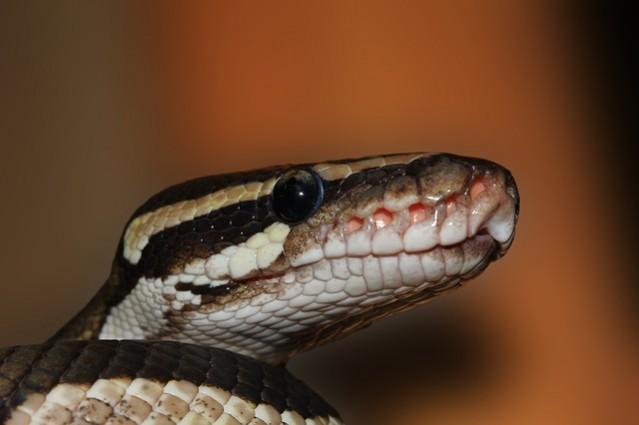 A man has been hospitalized after enduring a snake bite when he tried kissing a serpent to prove his lack of fear. The bizarre incident was reported from Makrana municipal council in India's Western state of Rajasthan.
According to reports, the man wanted to do the daredevil act so that he can make a video of it and post it on YouTube. The footage was taken on May 16.
The man, identified as Kailash Sodha, and his friends found the snake hiding in a scooter. Sodha, who appears to be in his early twenties, grabbed the snake with his bare hands. He then asked his friends to record a video while he wraps the snake around his neck and pinches the reptile's mouth.
However, when he brings the snake closer to his mouth, it bit him on his lips, according to Daily Mail.
Though Sodha was taken aback, he remained calm and decided to release the snake into the wild. He was then rushed to a state-run hospital in Ajmer.
Luckily the snake was non-venomous.
"There was a snake and people around me said catch it. I caught it by its head and put it around my neck, but when I was taking it away to release it, the snake bit my lips," Sodha said, according to the website.
Not everyone, attempting such daredevil acts, are lucky as Sodha. A man, who was trying to take a selfie with an injured bear in India's eastern state of Odisha, was mauled to death by the animal on May 2.
According to forest department officers, the deceased identified as Prabhu Bhatara was returning to Papadahandi town from Kotapad.