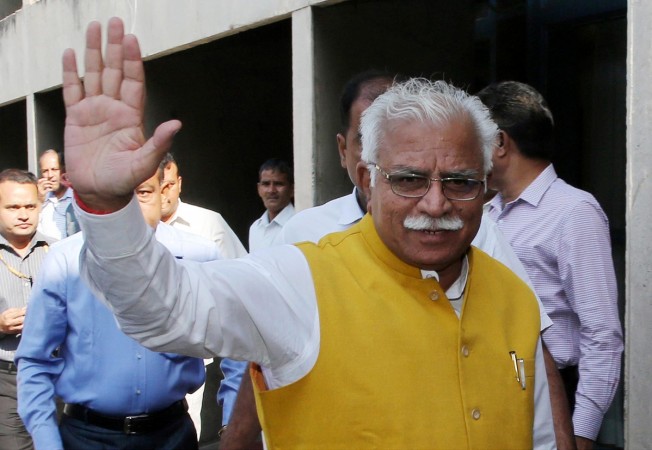 "I will be in Delhi on Monday and Tuesday. There is no response from your office on meeting," said Haryana Chief Minister Manohar Lal Khattar, as he recalled Delhi CM, Arvind Kejriwal's letter for a meeting over the smog-engulfed National Capital Region (NCR).
Khattar took a dig at the Aam Aadmi Party (AAP) chief and said that Kejriwal should rise over shot-term electoral gains and focus on collective action which can help in improving the air quality in the NCR.
Reacting to Khattar's statement, Kejriwal's tweeted: "Sir, my office is constantly trying to fix meeting."
As Delhi and other parts of NCR are engulfed in a thick smog, the CMs of Delhi and Haryana were locked in war of words calling on each other to meet, but no action followed.
Referring to the letter Kejriwal had written to the CMs of Haryana and Punjab on November 8, Khattar said, "No single person, organisation or government can improve the quality of air. Such problems require collective action and everyone should do their bit."
Khattar also slammed the Delhi government for not doing enough for welfare of their own farmers in the capital and added, "What steps did Kejriwal take for stubble burning on over 40,000 hectares of land in Delhi."
The Haryana CM justified the role of his government in utilising Rs 39 crore of the sanctioned Rs 45 crore by the Centre, to handle the issue of stubble burning in Haryana. The Punjab government, however, has not taken measures or used any funds allotted to it to control the stubble issue, he said.
"We have requested people burning stubble to not do so, Punjab is the bigger culprit. They have not used a penny out of Rs 98 crore allotted to check farm fires," Khattar added.
Earlier the Punjab CM, Amarinder Singh had slammed Kejriwal over his statement that the CMs of Haryana and Punjab are not giving him an appointment to meet them, so find a solution to the smog.
Punjab CM had taken a jibe on Kejriwal and said that "Mr Kejriwal is a peculiar person, he has his own viewpoints on everything without understanding the situation."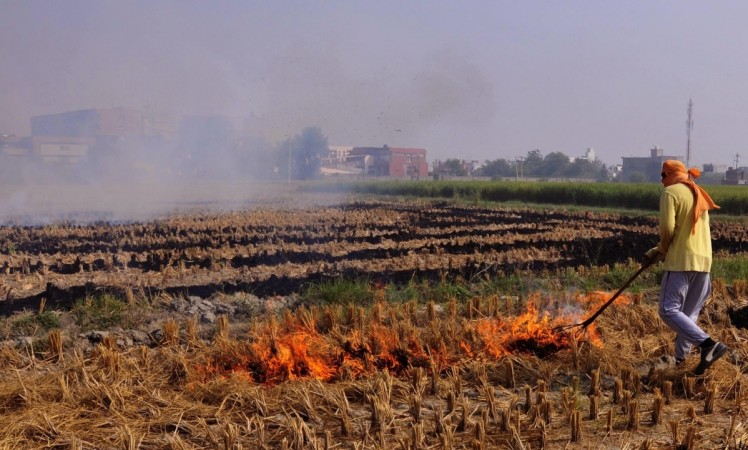 Meanwhile, Khattar went ahead and mentioned about the satellite images which proved reduction in stubble burning in Haryana since 2014. The Kejriwal government on Saturday scrapped its controversial odd even scheme after the National Green Tribunal asked the government to omit the exemptions for women and two wheelers.
The Supreme Court is set to hear a Public Interest Litigation (PIL) filed by a lawyer seeking the apex court's intervention in curbing stubble burning and dust arising from construction, which is contributing to New Delhi's rising levels of air pollution. The PIL also seeks an effective implementation of the odd-even car rationing scheme.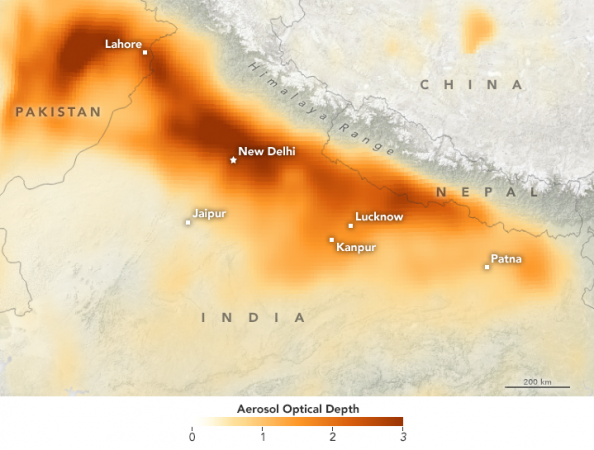 The forecast for Tuesday shows that the air quality will continue to remain severe, however there could be a slight dip in PM10 and PM2.5 particle readings.