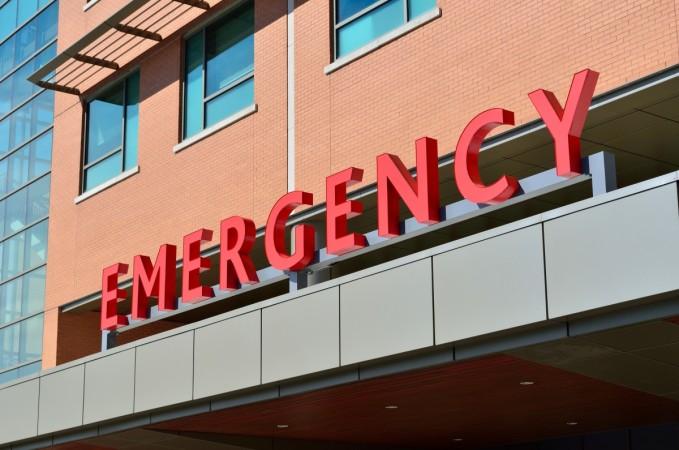 A Russian rock star who forced a Transavia flight from Spanish island of Gran Canaria to make an emergency landing in Portugal has died after suffering from severe tissue necrosis.
Infection on a holiday
The musician identified as Andrey Suchilin, 58, contracted the infection while on a holiday in Gran Canaria last month. But his condition worsened as he boarded a flight to Amsterdam on his way home.
He reportedly smelled so bad that other passengers on board fell ill and fainted before the plane could touch down at the Netherlands' Schiphol Airport.
Other passengers complained that the smell from his rotting flesh was unbearable as if the man was 'unwashed' for several days.
Emergency landing
At first, the airline crew members tried to keep the man contained in the aeroplane bathroom, the pilot eventually was forced to divert the flight and make an emergency landing in Faro, Portugal on May 30.
The man was removed from the plane and placed on a bus by medical personnel.
Facebook post
After making an emergency landing, Suchilin himself wrote on his Facebook page, "The tragic and comic component of this whole situation is that I caught a disease, which (let's not say how and why) makes a person quite stinky. As a result, a group of passengers may demand the captain for you to be removed from the plane."
He was hospitalised in Portugal to treat the deadly tissue necrosis. He underwent multiple surgeries to try and combat the disease. However, his health condition deteriorated, and he fell into a coma and died of organ failure on Monday.
Suchilin's wife wrote on Facebook that the musician had sought medical help before leaving Spain which was diagnosed as 'ordinary beach infection' and was given antibiotics. His condition worsened on the flight.
According to local media, Suchilin is one of the 'pioneer of rock music' in the Soviet Union, and 'one of the top guitar players in Russia'.