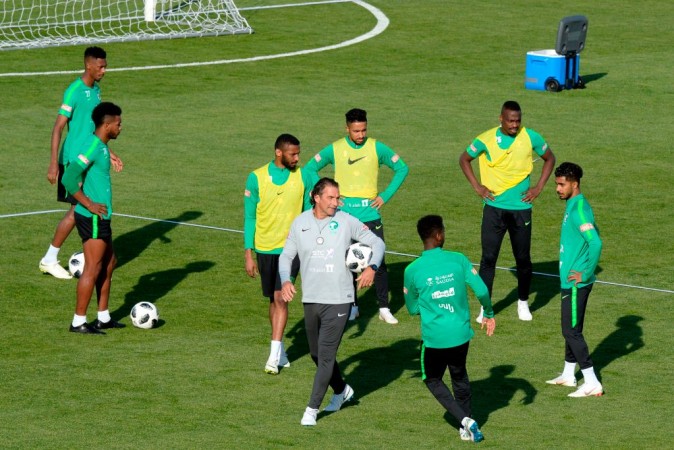 A plane carrying the Saudi Arabia World Cup team of 2018 caught fire mid-air in Russia on Monday, June 18. The team was flying in the Rossiya Airline headed to the destination of their second World Cup 2018 match.
The aircraft was carrying the team players, officials and coaching staff. The plane landed safely in Rostov-on-Don after one of the engines caught fire. A footage of the plane on fire was posted on social media.
A bird hit had reportedly led to the fire. The Saudi Arabian Football Federation statement said: "All the Saudi national team players have arrived safely and currently are staying in their residence. The fire was merely an accident."
In the videos and photos shared online, the plane's wings are seen on fire. Judging by the media, it seems like the footage and images were taken when the aircraft attempted to land safely.
"As flight FV1007 from St Petersburg to Rostov-on-Don began to land, the (Airbus) A319 plane suffered a technical fault with one of its engines, with a bird getting caught seen as the preliminary cause," a Rossiya airlines spokesman said.
"Nothing threatened the safety of the passengers. The aircraft's landing took place in a routine fashion. No warning was sounded during the landing at Rostov-on-Don airport," the spokesman added.
The team were photographed stepping out safely and leaving for their hotel. The players will meet Uruguay on Wednesday, June 20, for their second match in the tournament. They kicked-off the World Cup 2018 playing against Russia.
In their first match, the Saudi team had lost to the host badly. The team scored no goals against Russia while the home team won the match by scoring five goals.