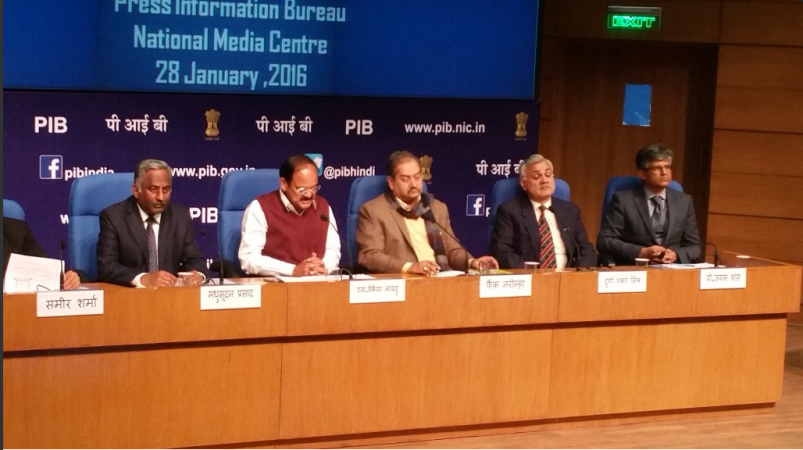 The announcement of the first list of 20 smart cities by the government on Thursday has already started evoking criticism from some people who are surprised and upset at the exclusion of large states like West Bengal, Uttar Pradesh and Bihar.
Chennai, New Delhi (NCR), Surat, Jaipur, Kochi, Jabalpur, Solapur, Udaipur, Bhopal, Guwahati, Indore, Davanagere, Bhuvaneshwar, Pune, Coimbatore, Kakinada, Belgaum, Ahmedabad, Vishakapatnam and Ludhiana are the first set of cities to qualify for a host of schemes to be developed as a smart city.
The absence of cities from large populous states has prompted Prime Minister Narendra Modi's detractors to attribute motives for the selection of smart cities.
Tejaswi Yadav, the deputy chief minister of Bihar, called the list "strange".
No city from UP,Bihar & WB included in #SmartCities list. PM talks abt "Team India" & boycott large,important and populous states..Strange

— Tejashwi Yadav (@yadavtejashwi) January 28, 2016
Tehseen Poonawalla, advocate and Congress supporter, smelt a rat in the selection of Bhuvneshwar.
What a rubbish #SmartCities survey - it's a JOKE! Bhubaneshwar at no 1. Of course @narendramodi requires BJD in the RS. 1/n @Zakka_Jacob

— Tehseen Poonawalla (@tehseenp) January 28, 2016
Deepender S Hooda, Congress MP from Haryana and party spokesperson, was bit toned down in his response.
#SmartCities Surprising to see that not one city from Haryana made the first cut. @MVenkaiahNaidu

— Deepender S Hooda (@DeependerSHooda) January 28, 2016
The most cryptic comment on Haryana came from the Twitter handle "Haryana Tweets":
#Haryana is not Smart ! #SmartCities https://t.co/yZpDgS0qjz

— Haryana Tweets✏️ (@HaryanaTweets) January 28, 2016
Of course, the announcement had its list of supporters, mostly from the BJP.
Dharmendra Pradhan, minister of state for petroleum and natural gas, who is a Rajya Sabha MP from Odisha, was happy for Bhuvaneshwar topping the list. The city was ranked at the top with a score of 78.83%, followed by Pune.
Immensely proud to find Bhubaneswar topping the list of #SmartCities . pic.twitter.com/ya8up5IBGa

— Dharmendra Pradhan (@dpradhanbjp) January 28, 2016
Prakash Javdekar, minister of state for environment, forest & climate change, who hails from Pune, was happy at the city finding a place in the list.
Happy that Pune is selected for #SmartCities with second rank. Will make it smarter @PMOIndia @narendramodi @MVenkaiahNaidu

— Prakash Javadekar (@PrakashJavdekar) January 28, 2016
Shivraj Singh Chauhan, chief minister of Madhya Pradesh, who was targetted till recently for the Vyapam scam, was modest and talked about the unique nature of the concept. Three cities from the state figure in the first list.
NDA Govt's novel concept of #SmartCities generated a healthy competition among cities to improve civic services in larger public interest.

— ShivrajSingh Chouhan (@ChouhanShivraj) January 28, 2016
Akhliesh Mishra, director, MyGov., in his personal capacity, spoke about the process of shortlisting and selection of cities, in a series of tweets.
Winners of first round of #SmartCities challenge announced today were selected after a comprehensive, world-class, professional process. 1/3

— Akhilesh Mishra (@amishra77) January 28, 2016
Intra-state competition to select state nominees. Then total 98 cities in national contest. 20 winners announced today. #SmartCities 2/3
— Akhilesh Mishra (@amishra77) January 28, 2016
Citizen consultation,perhaps the largest ever such exercise for urban project, hallmark of #SmartCities projcet. 3/3 pic.twitter.com/BMoo4K8DYN

— Akhilesh Mishra (@amishra77) January 28, 2016