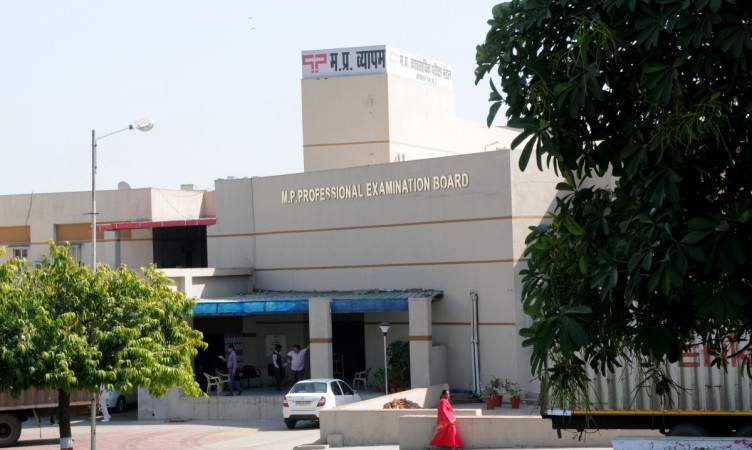 The Central Bureau of Investigation (CBI) on Wednesday registered two cases in connection with the Vyapam scam in Madhya Pradesh even as the Congress named Union Minister Dharmendra Pradhan and top RSS functionary Suresh Soni among the "beneficiaries".
The development comes a day after CBI officials from Delhi held a meeting with some top members of the Special Investigation Team (SIT) that was probing the massive admission and recruitment racket involving Vyavsayik Pariksha Mandal (Vyapam) or Madhya Pradesh Professional Examination Board (MPPEB).
The CBI registered the first FIR against 21 candidates who took part in the 2010 Pre-Medical Test (PMT) exam, while the second case names eight people accused of wrongdoing in Pre-PG Medical Entrance Exam held in 2011.
The accused have been booked under charges including cheating by impersonation, cheating and dishonestly inducing delivery of property, forgery of valuable security, forgery for purpose of cheating and criminal conspiracy.
A 40-member CBI team from Delhi had reached Bhopal on 13 July following the Supreme Court's order to take over the probe from the SIT of Madhya Pradesh police. Police teams from Gwalior, Indore and Jabalpur were probing various aspects of the scam, some reports quoting sources said.
The Special Task Force (STF), set up by the SIT, also handed over documents related to the investigation into the MPPEB scam to the CBI.
According to sources, the CBI is planning to set up a separate office in Bhopal exclusively to probe the Vyapam scam.
As many as 45 people—witnesses as well as accused—related to MPPEB scam have died since the probe started. Most of these deaths were termed as "natural" despite the mysterious circumstances and claims made by the affected families.
Congress demands action against BJP & RSS leaders, Pradhan
Meanwhile, continuing with its attack on the ruling BJP and its parent body RSS, the Congress on Wednesday said the kingpin of Vyapam scam in Madhya Pradesh shared the ill-gotten money with their top leaders and functionaries.
Addressing a press conference in the national capital, Congress spokesperson Randeep Singh Surjewala presented documents claiming that the alleged kingpin of the scam, Sudhir Sharma, and former Madhya Pradesh minister Lakshmikant Sharma, shared the money they made from the racket with RSS Sarsanghchalak Suresh Soni and Union Minister Dharmendra Pradhan.
Surjewala also named BJP's Rajya Sabha member Anil Dave, party vice-president Prabhat Jha and his sons Tushmul Jha and A Jha as the beneficiaries from the scam.
The Congress demanded "immediate resignation" of Madhya Pradesh Chief Minister Shivraj Singh Chouhan and Pradhan and action against the leaders against him he produced the "documentary evidence".