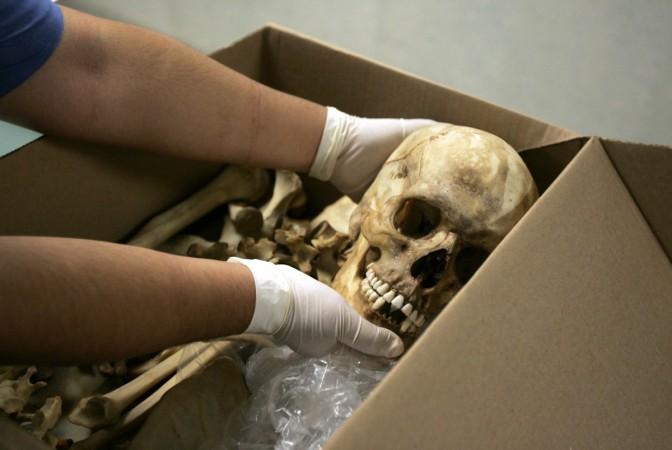 Police have found a skeleton, reportedly of a child, in a wooden box lying on the terrace of a house in Garima Garden area of Ghaziabad, Uttar Pradesh. It is believed that the skeleton is of a four-year-old boy, Mohammad Zaid, who was reported missing from his house on December 1, 2016.
After the incident, his father had received a call demanding a ransom of Rs 8 lakh. Though two people were arrested for their involvement in making the call, the boy was never found.
The skeleton was found by a few kids, who were playing on the street and went up to the terrace of a building to search for their missing ball. They noticed the remains in the wooden box on the roof of the adjacent building and immediately informed the locals, said a police officer, according to the Press Trust of India.
The skeleton has been sent for autopsy and DNA test after Zaid's father identified it by the clothes.
Recently, another four-year child was raped and murdered by a man in Haryana's Faridabad district. The 24-year-old accused, who has been arrested by police, used to work in her father's sweet shop.
On Thursday afternoon (May 31), the accused took the minor to his house without informing any of her family members. He raped her and then stabbed her to death, following which he stuffed the body in a drum at his house.
"The accused has been arrested under sections of IPC (Indian Penal Code) and POCSO (Protection of Children from Sexual Offences) Act and sent for three days of custody. We are investigating all CCTV footage, blood stains and eyewitness statements," said Devender Singh, a police officer in Haryana.