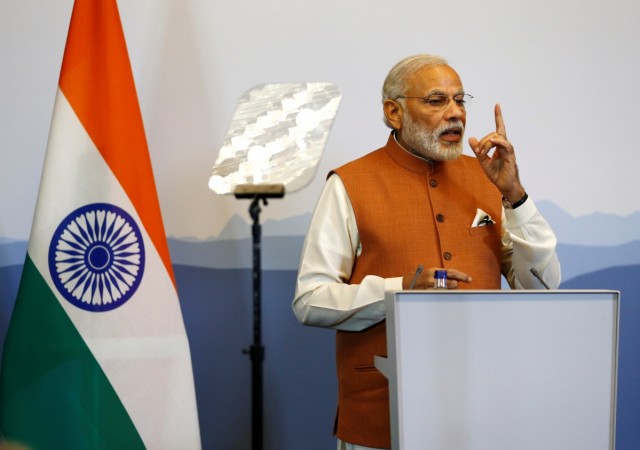 Six-year-old girl Vaishali Yadav from Pune saw Indian Prime Minister Narendra Modi on television a month ago and the first thing that came to her mind was writing letter to him.
Vaishali, who had a hole in her heart, hoped the prime minister might reply and help her in the treatment of her condition. Vaishali's father, a small-time painter, was unable to bear the expenses of the surgery, which cost around Rs. 3 lakh, the Press Trust of India reported.
The letter she wrote to Modi explained she was suffering from a serious health condition and that her family cannot afford the treatment.
A week after Vaishali's uncle, Pratap Yadav, dispatched her letter to Modi's office, a few people from Vaishali's school and the district administration came to Vaishali's house.
"She wrote the letter and attached her school ID card with it and asked me to post it, which I did with an assumption that we would not get any reply. However, within a week, a few people from the school, along with some district administration staff, came looking for us and later a meeting was called with the collector," Pratap was quoted by PTI as saying.
The Prime Minister's Office (PMO), on receiving the letter, had directed the Pune district administration to help the girl. The administration officials, after tracing the girl's address, rushed her to Pune-based Ruby Hall Clinic where she was successfully operated upon on June 4.
"Dr Shrikar Pardeshi, IAS officer and director in the PMO, personally called me to inform about the letter and asked to help the girl accordingly," District Collector Sourabh Rao was quoted as saying by PTI. "After coming to know that the girl required medical help, she was admitted to the Ruby Hall Clinic hospital and was operated free of cost."
The clinic has sent Vaishali's report to the PMO and the girl has been discharged from hospital.