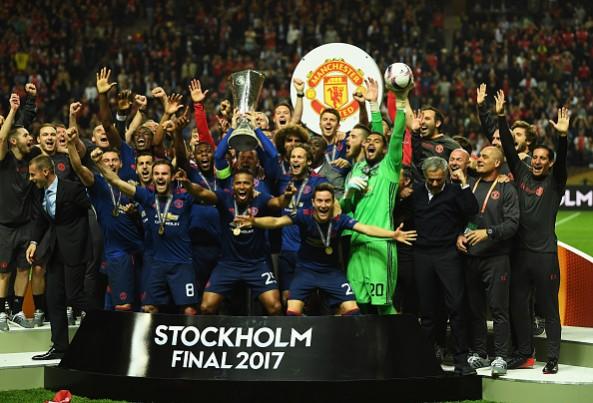 After five years, Europa League winners Manchester United have topped Forbes Most Valuable football teams list dethroning Champions League winners Real Madrid. Real, with an estimated value of $3.58 billion, dropped to third behind La Liga rivals Barcelona, valued at $3.64 billion.
The Red Devils, who won the Community Shield, the League Cup and Europa League, are worth $3.69 billion and have generated $765 million during the 2015-16 season-- around $77 million more than both Barcelona and Real Madrid.
Also read: Manchester United top football's rich list as they become first club to be valued over €3 billion
Manchester United minted around $405 million in advertising and sponsorship revenue-- more than any other football team. The English club is also the most profitable football team in the world with an income of $288 million-- $107 million more than Real Madrid.
Six Premier League teams made the top 10 including United's rivals Manchester City, Arsenal, Chelsea, Liverpool and Tottenham, thanks mostly to the domestic and international television deals.
West Ham and Leicester City have occupied the 15th and 19th position respectively. Other teams in the top 10 include Bayern Munich in fourth followed by Manchester City and Arsenal.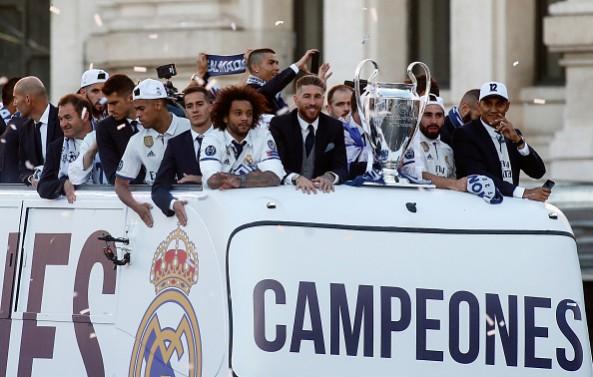 Premier League winners Chelsea are seventh, Liverpool in the eighth spot followed by Champions League runner-ups Juventus and Tottenham.
Apart from broadcasting rights, shirt and kit sponsorships are another important driver of revenue . Barcelona and Real Madrid topped this list with an annual average of $233 million and $216 million respectively. However, Premier League teams dominated this list too as six teams made the cut.
Manchester United and Chelsea are the two top Premier League teams on the list followed by Arsenal, Liverpool, Manchester City and Tottenham. And finally, the Champions League, the money-spinner, plays a huge part in determining the most valuable football teams.
This year's Champions League winners Real Madrid will receive $91 million, while runner-up Juventus will earn $117 million. Through the course of 2015-16 season Manchester City earned the most in the Champions League with Real in second spot and Juventus at third. However, the Serie A champions topped the list of top Champions League earners for the past five years.
Forbes' top 10 world's most valuable football teams:
1) Manchester United - US$3.69bn (£2.86bn)
2) Barcelona - $3.64bn (£2.82bn)
3) Real Madrid - $3.58bn (£2.77bn)
4) Bayern Munich - $2.71bn (£2.10bn)
5) Manchester City - $2.08bn (£1.61bn)
6) Arsenal - $1.93bn (£1.50bn)
7) Chelsea - $1.85bn (£1.43bn)
8) Liverpool - $1.49bn (£1.15bn)
9) Juventus - $1.26bn (£980m)
10) Tottenham - $1.06bn (£820m)