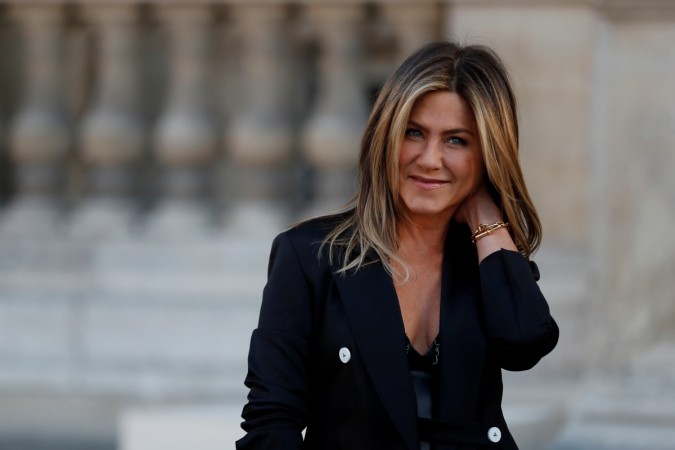 When it comes to Jennifer Aniston's love life, fans simply cannot get enough. And although, the 'Friends' star has gone through a few failed and very public relationships over the years, reportedly older and wiser now, Jennifer is feeling good about her current love life.
Jennifer's romances have always made news, especially her marriages to both Brad Pitt and Justin Theroux, both of which unfortunately ended in divorce. However, the 49-year-old has learned from her past mistakes and is all geared up to find love again.
In a report by the Hollywood Life, a source close to the actress revealed, "Jennifer still believes in love, despite going through two divorces, and she's pretty confident she will fall in love again one day, but it really isn't something she lays awake worrying about at night, said the insider.
"Jen's life is awesome right now, she looks better than ever, feels amazing, has a supportive circle of close and loving friends, and she has total freedom to go and do whatever she wants," the source continued.
But, despite having full confidence in finding love, Jennifer is no hurry this time around. She wants to be sure of letting only the right person in and hence is willing to take her time. In fact, the actress might try a different route that may or may not end up in her getting married again.
"Jen feels like it would take an incredibly special man right now for her to consider giving up the single life again, and she's unsure if she will ever get married again, because she really doesn't see the point," the source continued, "Jen is very much of the ethos of 'never say never' and she always likes to keep all her options open."
These days Jennifer Aniston is busy in the promotion of her Netflix original movie, Dumplin'. During her latest interview with Elle, she shed light on her views about dating and finding happiness.
"Why do we want a happy ending? How about just a happy existence? A happy process? We're all in process constantly," she said.
"What quantifies happiness in someone's life isn't the ideal that was created in the '50s. It's not like you hear that narrative about any men. That's part of sexism — it's always the woman who's scorned and heartbroken and a spinster. It's never the opposite. The unfortunate thing is, a lot of it comes from women. Maybe those are women who haven't figured out that they have the power, that they have the ability to achieve a sense of inner happiness."