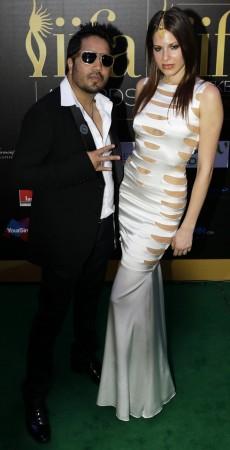 Controversial singer Mika Singh has courted fresh troubles after he slapped a doctor during a live concert in Delhi on Saturday.
The singer has now been booked by Delhi police for slapping the doctor. The incident took place on Saturday at a concert, which was organised by Delhi Ophthalmological Society. The concert was held at the Pusa Institute ground at Inderpuri.
During the concert, Mika asked all the males to gather at one side, while the females were asked to be in the center. But one of the male doctors, identified as Dr. Shrikant, didn't follow Mika's orders and kept dancing with the female population, according to The Indian Express.
Shrikant's move irked Mika who later called him on stage and slapped him.
"In his complaint, Dr. Shrikant has said he was trying to communicate with a woman, who was participating in a gimmick that required segregation of male and female members of the audience. It was then that Mika summoned the doctor," a senior police officer said, according to The Hindu.
"When Dr. Shrikant went on stage at Mika's insistence, he was first asked why he disagreed with the singer's directions. He was then slapped and escorted away from the stage by two of Mika's bouncers," the officer added.
Meanwhile, Delhi police has filed a criminal case against the singer after a video of Mika slapping an audience member emerged on YouTube. The video titled "Mika Shingh slaps a fan at DOS Conference 2015" has gone viral on social media.
Due to the assault, the victim suffered some internal injuries.
"The doctor has a small perforation on his eardrum, so you can well imagine the intensity with which Mika slapped him," Secretary of the DOS, Dr Rajesh Sinha, told The Indian Express.