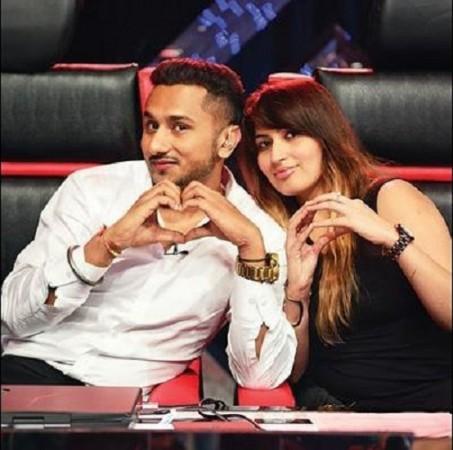 Yo Yo Honey Singh, who has been slapped with charges of uploading vulgar songs and videos on social networking sites, has apparently landed himself in another controversy.
The popular rapper, who made a comeback with his new song titled "Birthday Bash", recently appeared at the Pachpaoli Police Station as per court directives in connection with the charges.
However, report suggests that the "Lungi Dance" singer was there for just about 10 minutes and surprisingly, no investigation took place.
Instead, police officers took advantage of the celeb's visit to the police station and requested him to pose for pictures rather than investigating the obscenity case, reported Nagpur Today.
Singh, who had no option, accepted their requests and quickly headed home thereafter.
The FIR at Pachpaoli Police Station was registered against the rapper by Anand Pal Singh Gurnam Singh Jabbal, a resident of Nagpur last year. Jabbal accused the "Chaar Botal Vodka" singer of writing obscene lyrics and spreading negative influence in the society.
Singh, who was at the peak of his career, set tongues wagging when he suddenly went underground in mid 2014. While many believed that the rapper had been unwell with fluctuating blood pressure, rumours had it the popular rapper has been blacklisted by a B-town superstar, who had a major fight with Singh.
The superstar's strong hold in the industry apparently made the rapper lose out on offers. But Singh's wife Shalini was quick enough to refute the rumours.