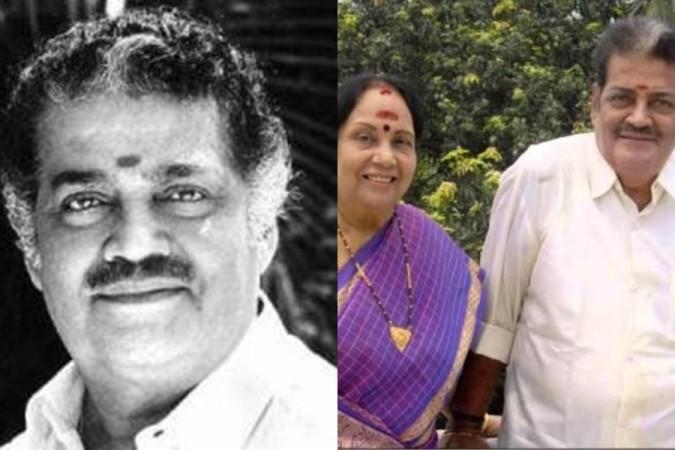 Veteran singer-actor AL Raghavan has passed away after suffering a cardiac arrest on Friday, 19 June. He was aged 87 and survived by his wife MN Rajam, an actor who is known for doing supporting roles, and son Brahmalakshman and daughter Nalina Meenakshi.
He breathed his last around 7.30 am at a private hospital in Chennai.
AL Raghavan's Journey
AL Raghavan was a stage artist and singer before beginning his career in films with Jupiter pictures' 'Krishna Vijayam' as Lord Krishna and for Royal Talkies' 'Sudarsanam.' Thereafter, there was no looking back as he sung over 100s of soulful songs.
Apart from solo hits, he had memorable duet tracks with K Jamuna Rani, LR Eswari, P Susheela, S Janaki, MS Rajeswari, AP Komala, and many others. His last song was Nalla Ketukka Paadam from Aadama Jeyichomada in 2014. He had also acted in a few TV serials that include Sun TV's Ahalya.
Coming to his personal life, he married MN Rajam, when she was at her peak in her career and working in three projects in a day. It was an arranged marriage and they tied the knot in May 1960. Their first child, son Brahmalakshman was born in 1960 and second, daughter Nalina Meenakshi was born in 1969.
However, she had to sacrifice her career after their marriage. "Although I was a heroine then, I did not deem it inferior to marry a playback singer. In fact my husband's voice is as charming as ever. Till date I have toured the world with him for his concerts and have taken the undeserved credit for maintaining his youthful and melodious voice. My husband was probably the first one to conduct light music orchestra on stage with singers such as L.R. Eswari, K.Veeramani and Malaysia Vasudevan. He used to have around 36 shows in a month, sometimes with two shows on a single day," she had told The Hindu a few years ago while talking about their relationship.
More details awaited about his funeral rites are awaited.
However, condolence have started pouring in over the death on Twitter. Check out the fans' response to his death:
C.K.Ajay kumar, PRO: Rest in peace the Great Singer #ALRaghavan husband to Actress #MNRajam
How can we forget his songs Engirundhaalum Vaazhka , Oomai Pennallo ingu Pesum Kannallo etc
kailashsatana: next shocking news one of the oldest famous singer #alraghavan sir passed away just know at the age of 87 due to some health issues husband of famous actor #mnrajam
@itisba3 @baradwajrangan most famous"எங்கிருந்து இருந்தாலும் வாழ்க" #rip