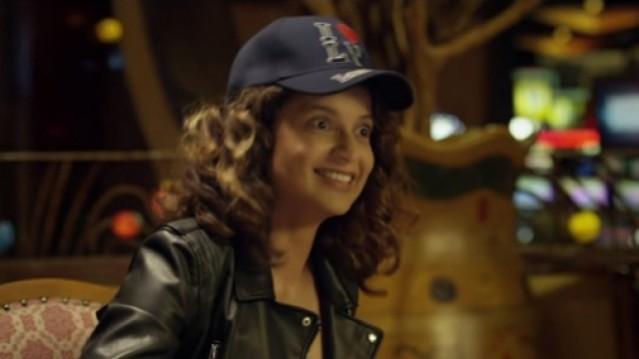 The teaser of Kangana Ranaut's Bollywood movie Simran has apparently offered a hint that the movie may be a rip-off of French movie Amélie, which was released in 2001.
The teaser of Simran, which was released on YouTube on Sunday, has impressed fans and made them eagerly wait for its theatrical release. They liked the madness and natural acting of Kangana Ranaut and feel that she might get another National Award for this movie.
But some people feel that the background score featured in the teaser of Simran is a copy of a tune from Bollywood movie Barfi. And a few others say that the movie is a copy of French movie Amélie. They expressed their doubt in the comment box after watching the teaser on YouTube and here are some of them.
Jack sparrow: Same barfi muvie wali feeling aai me ko aur koi h jise same laga
Truth Seeker: Kangana is in good form but this reminds me of barfi, especially the song.
Badshah: Barfiii wali feelng kis kis ko aayi??
Jatin thakur: Looks like barfi female version love the music too
Shashank Kulkarni: This film reminds me of the French film Amelie at least the lead character.....m I the only one...
SK Ahir: I hope it's not a copy of French 2001 movie Amélie(it is actually). bollywood already copied soundtracks of Barfi from it.
SJ Mishra: This looks like amelie!
As per IMDB, there are a few similarities between the story of Amélie and Simran. Amélie is about an innocent and naive girl in Paris with her own sense of justice. She decides to help those around her and, along the way, discovers love. On other hand, Simran is about a Gujarati housekeeping lady in the US, who allows ambition to get the better of her and gets involved in a world of crime.
Watch Simran official teaser
Watch Amélie official trailer