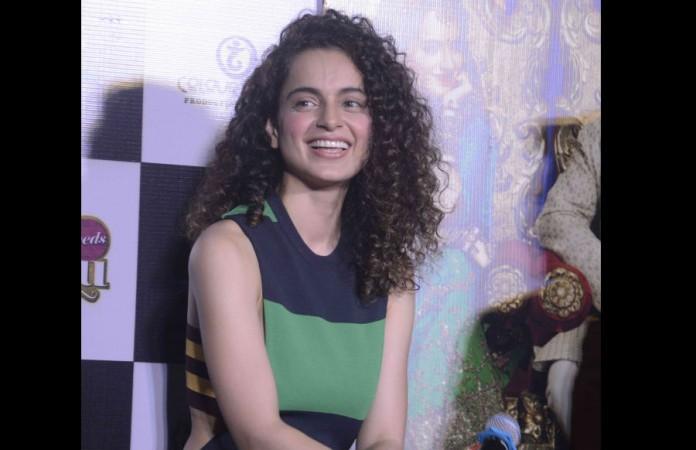 Controversy Queen of Bollywood Kangana Ranaut has not only grabbed attention with her wonderful acting skills but also for of her outspoken nature. However, this time, she is creating a buzz for binge-watching Gujarati movies.
Also read: After Karan Johar, another filmmaker is miffed with Kangana Ranaut
After Rangoon, Kangana will be seen in another woman-centric movie, Simran. In the Hansal Mehta directorial, she will play the role of a Gujarati NRI struggling to adjust to the American culture. It has been reported that the National Award winning actress is watching Gujarati movies to learn the accent and get the diction right.
Director Hansal has shortlisted 15 evergreen Gujarati movies for the actress to watch. These include movies such as Chello Divas, Amari Duniya Tumari Duniya, Mehendi Rang Lagyo and Maa Baap Na Aashirwaad. "We're watching very successful commercial Gujarati films so that Kangna gets a hang of the milieu and accent. We'll also be catching Gujarati plays for which we'll travel to Ahmedabad and Bangalore," Deccan chronicle quoted Hansal as saying.
The director wants Kangana to get her accent and body language right considering she has to sport a Gujjuben in America attitude. She will reportedly play a 30-year-old divorced lady's character. Written by Apoorva Asrani, Simran is said to be a light-hearted film.
Hansal said: "After Aligarh, which was emotionally very exhausting, we wanted to do a carefree, fun film. We're having a ball with this one. We have shot the film all over the US — in Las Vegas, Los Angeles, San Jose, San Francisco and Atlanta."
Kangana is known to be really good in such light-hearted movies. Her previous films Queen and Tanu Weds Manu Returns were family and light-hearted films, while the Rangoon didn't prove lucky for her.