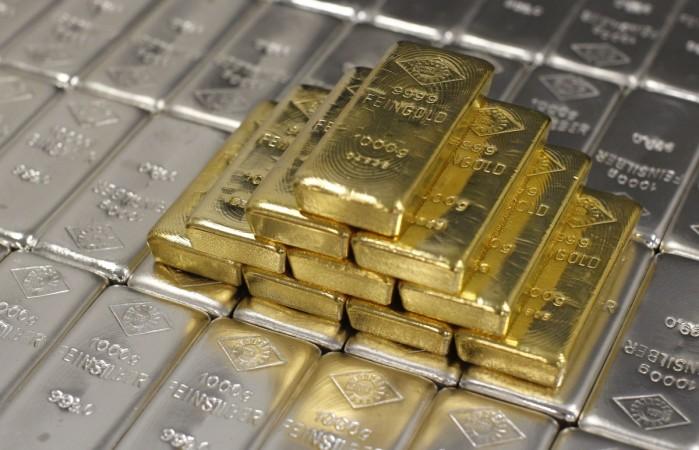 Silver prices plunged below Rs. 40,000 per kg on Friday in the Delhi bullion market after a gap of about 30 days. The metal had closed at Rs. 38,500 per kg on April 19 and since then has been trading above the Rs. 40,000 mark. It closed at Rs. 39,950 per kg on Friday.
Gold also ended with minor losses to close at Rs. 29,750 per 10 gm. The fall in the prices of both the metals is being attributed to weak global cues. Stock and commodity markets are factoring in a possible interest rate hike by the US Federal Reserve as early as in June.
Silver and gold prices have been falling at the Delhi bullion market since May 16 due to the impending rate hike.
In a note on Wednesday, BP Equities Pvt Limited had said that "odds of a June hike climbed to 12 percent on Tuesday." It added that "U.S. data showed quickening inflation and a pick-up in new-home construction could prompt the US Fed to raise interest rates."
In the international market, gold hit a three-month low on Thursday as the yellow metal is expected to be the "first casualty of a interest rate hike."
"Just as the prospect of extended low rates and a weaker dollar provided commodities with considerable tailwinds earlier in the year, the reverse could be at work now, as rising rates and a stronger dollar pressures prices lower. Gold will likely be a front-casualty in such a retreat," Edward Meir, independent commodity consultant at INTL FCStone, said in a note, reported MarketWatch.
Fears of flight of capital in the wake of a rate hike has led to sustained dollar demand over the past few days and outflows by foreign investors, resulting in the Indian rupee falling for the seventh consecutive day on Friday.
The rupee opened at 67.43 to the US dollar on Friday.