While Beijing insists that the Indo-China border tensions in Sikkim can be resolved only if India withdraws its troops, the Chinese media seems to be getting more and more aggressive with each passing day. After offering to teach New Delhi "the rules" of dealing with border disputes, an editorial in the Global Times has now said that this time China must teach India "a bitter lesson."
Reiterating its point that China is more powerful than India in terms of both the economy and military facilities, China said that even though Defence Minister Arun Jaitley believes that the India of 2017 is different, "India will suffer greater losses than in 1962 if it incites military conflicts."
The editorial also says that it was India that provoked the standoff in the region and it was the Indian troops that trespassed into the border. Adding that "India is humiliating the civilization of the 21st Century," the editorial says that the Indian troops can choose to withdraw from the region or the Chinese People's Liberation Army will "kick" them out.
Stressing that India must withdraw its troops and stop instigating Bhutan, the Global Times editorial went on to say that China wants to sort the issue in a peaceful manner, which "must lead to legitimate and justified outcomes. We hope India can face up to the hazards of its unruly actions to the country's fundamental interests."
The tension at the Indo-China border in Sikkim refuses to die down with India accusing China of building roads on the India-China-Bhutan trijunction, whereas the People's Liberation Army has claimed that China wasn't operating in the Bhutan territory in any way.
The Indian side accused the Chinese troops of intruding into the Indian border in Sikkim and destroying bunkers, while the PLA put the blame on India saying it was interfering in the activities taking place in the Chinese territory and provoking them.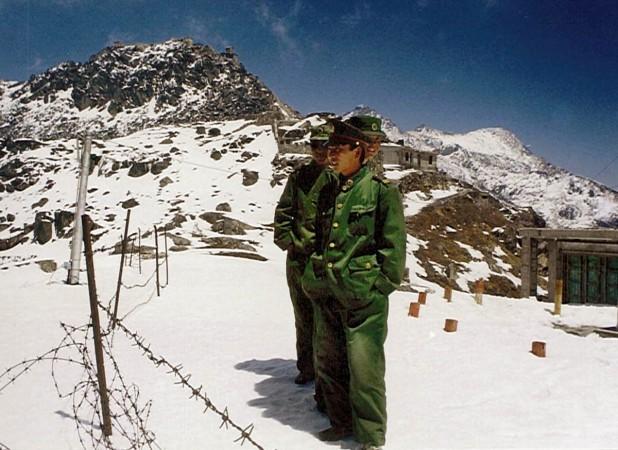 Meanwhile, India and China will both be part of the G20 summit in Hamburg, Germany, on July 7 and 8, and Indian PM Narendra Modi and Chinese President Xi Jinping may discuss the Sikkim standoff.