Amid tensions at the India-China border in Sikkim that has been going on for the past few weeks, China seems to be keen on ruffling a few more feathers and has deployed a submarine in the Indian Ocean Region. The region seems to be witnessing quite a few unusual activities of Chinese warships and the vessel deployed in the Indian Ocean is a Yuan class conventional diesel-electric submarine.
The Indian Navy's satellites and maritime surveillance systems noticed the submarine entering the Indian Ocean Region and have been keeping an eye on the warship since. The Chinese Naval Ship (CNS) Chongmingdao is said to be supporting the said submarine.
While the move is being seen by many as China's way of increasing its presence in the Indian Ocean Region, the Indian Navy officials have said that this is routine and has nothing to do with the Sikkim standoff.
"The submarine's presence has nothing to do with the present situation and it has been present in the Indian Ocean for a while now," IANS quoted a navy official as saying. "Usually, Chinese submarines have three-month long deployment in the Indian ocean. This is routine."
The submarine is said to be a part of China's People's Liberation Army Navy's (PLAN) anti-piracy fleet. It has earlier docked in Karachi after Sri Lanka refused to let the vessel dock at a Sri Lankan harbour in May.
Meanwhile, the border standoff in Sikkim seems to be flaring with China now retorting to Defence Minister Arun Jaitley's earlier statement, which said: "the situation in 1962 was different and India of 2017 is different." China's foreign ministry slammed Jaitley's remark and said that China too has come a long way since 1962.
"China too is different and will take all necessary measures to safeguard its territorial sovereignty," Chinese foreign ministry spokesman Geng Shuang said, according to the Press Trust of India. "He is right in saying that India in 2017 is different from 1962, just like India, China is also different.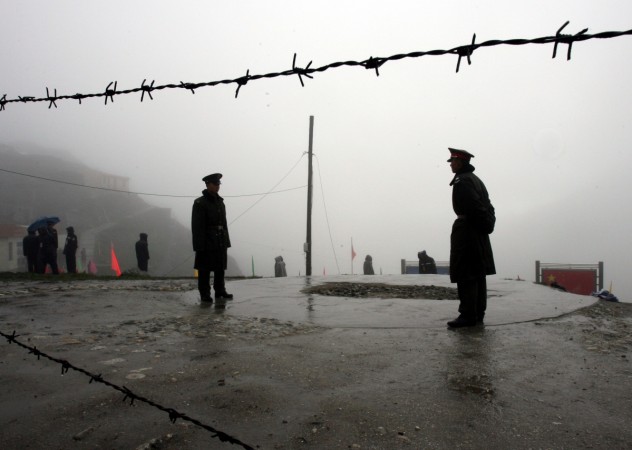 "I would like the Indian side to respect the 1890 treaty immediately and pull back the border troops which have crossed into Chinese territory back to the Indian side of the boundary."
The border issue started after the Indian side accused the Chinese troops of intruding into the Indian border in Sikkim and destroying bunkers, while the PLA put the blame on India saying it was interfering in the activities taking place in the Chinese territory.
China then also shut down the Nathu La pass and denied entry to pilgrims travelling to Kailash Mansarovar. The Chinese media too said that India needs to learn "the rules" of dealing with border disputes and an article on the Global Times warned India not to be "arrogant."