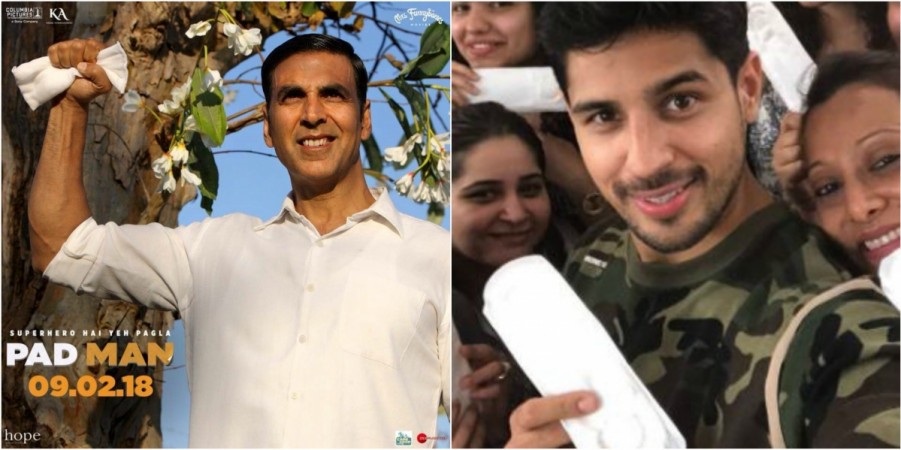 Bollywood hunk Sidharth Malhotra has accepted the PadMan challenge. According to earlier reports, the actor was miffed with Akshay Kumar and his decision of clashing with Aiyaary on February 9.
Now, PadMan has released today, but Aiyaary shifted its date for the third time and it will now release on February 16. This news might have given Sidharth some relief, he has agreed to promote his Brothers co-star Akshay's film PadMan, by accepting the PadMan challenge.
Sid shared the PadMan challenge post on social media holding a sanitary napkin with other ladies, who might be his staff. The hunk was challenged by his Baar Baar Dekho co-star Katrina Kaif.
Also read: CBFC watched Aiyaary long back, but is 'this' the real truth for its delay?
Many Bollywood celebrities have taken up the PadMan challenge by posting pictures holding the sanitary napkin and tagging other actors to accept the challenge. So, when Kat challenged Sid, we wondered whether the actor would accept it or not, as earlier Sidharth had openly expressed his disappointment with the clash of Aiyaary and PadMan release date in his interviews. The hunk has been struggling to get a hit at the box office and was quite upset with the constant fluctuation of locking and shifting of the release dates.
"Yes, it irritates, but now it's too late. What can we do now? Look, we announced the date first. When 'PadMan' makers unveiled their release date, we were gracious enough to shift our release date to avoid the clash. This situation could have resolved earlier, people could have stuck to their dates, respecting others' space. I was not expecting the makers of PadMan to release their film with us, especially the second time. We thought we will get a solo release. See, eventually, the fate of the film will speak for itself. We are confident about our film, it has its audience. Now that we cannot change anything, we can hope for the best," Sidharth had told IANS.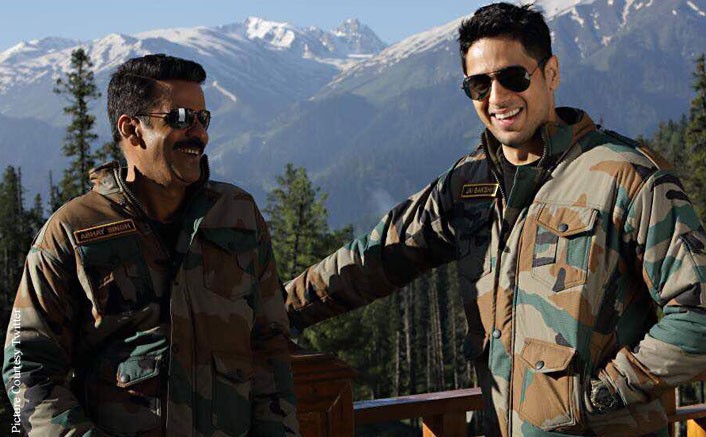 The R Balki directorial was earlier slated for a January 25, release, but Akshay made way for Sanjay Leela Bhansali's Padmaavat.
Aiyaary, which was supposed to be released on January 26, shifted its date to February 9 so that the movie did not clash with PadMan. But Akshay didn't think of Aiyaary for a second before taking their February date. This irked Sidharth who didn't cover up his irritation.
Aiyaary is touted to be an espionage thriller, backed by a crisp and intriguing storyline. Starring Manoj Bajpayee and Sidharth Malhotra as the mentor and protege, the movie also stars Anupam Kher, Naseeruddin Shah, Rakul Preet Singh, Pooja Chopra in key roles.