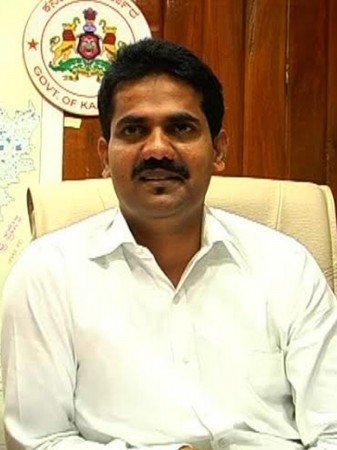 Karnataka Government will announce CBI probe into the death of IAS officer DK Ravi after Congress president Sonia Gandhi advised Chief Minister Siddaramaiah to address the public's demand.
The CM will officially announce the government's decision on Monday to let Central Bureau of Investigation take charge of the case in the state Assembly, a top government official told The Economic Times.
The state government had been refraining from handing over the charge of the case to CBI, saying that the Crime Investigation Department (CID) is efficient enough to handle the case. However, Siddaramaiah had to rethink his decision as several admirers of Ravi along with his family demanded CBI inquiry.
Even the opposition parties and lawyers in Bengaluru led out protests against the Siddaramaiah government for not letting CBI intervene into the mysterious death of Ravi, who was known for his hardcore anti-corruption actions.
However, the government agreed their demands after Sonia Gandhi intervened. "The Congress President has advised the Karnataka Chief Minister to hand over the inquiry into IAS officer DK Ravi's death to CBI," DNA quoted party general secretary in-charge of Karnataka Digvijay Singh as saying.
Ravi had cracked the sand-mining scam in Kolar and took a fight against the sand and real estate mafia in the state. The 36-year-old was found hanging from the ceiling fan of his bedroom at his apartment in Bengaluru. Police had said that the case looks that of a suicide, however, Ravi's parents have been protesting against it.
The Bengaluru police and CID have interrogated several of Ravi's colleagues in connection with his death. They have also questioned a woman batchmate of his with whom Ravi exxhnaged 44 calls on the day he died.