Siddaramaiah is the Chief Minister of Karnataka. Yes, you read that right. If the Karnataka Police website is to be believed, the chief minister of the state is Siddaramaiah and no, we are not even kidding.
If you go to the website of the Karnataka Police https://ksp.gov.in/index.aspx, and click on the telephone icon on the upper right corner of the homepage, it will take you to the telephone directory of the Karnataka state police.
The telephone directory has not been updated since 2014 and the website still carries the old directory from the same year. According to the directory, the chief minister is Siddaramaiah and KJ George is the home minister of the state.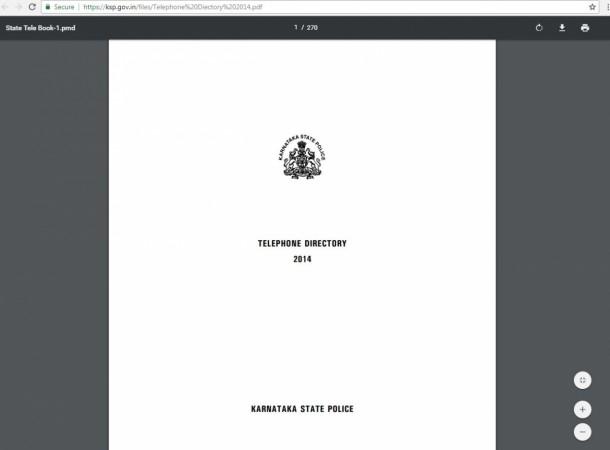 And for those who are not abreast with general knowledge like the Karnataka Police website, the chief minister of Karnataka in 2018 is HD Kumaraswamy and the Home Ministry is being handled by G Parameshwara, who is also the deputy chief minister of the state.
Karnataka is known as one of the most progressive and technologically-advanced states and such a blunder does come as a shocker for a state whose capital is India's silicon city Bangalore.
Also, why it should come as a bigger surprise is the fact that the Bangalore police is known for wooing millenials with latest pop culture references on its social media handles. For such an amazing police team, it should not be a big deal to update the telephone directory for the benefit of the citizens.
You can go and check for yourself at https://ksp.gov.in/files/Telephone%20Diectory%202014.pdf