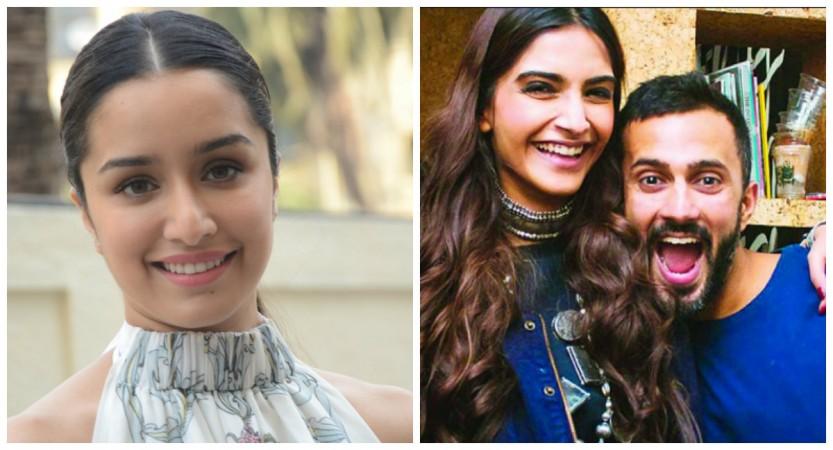 Shraddha Kapoor had recently got everyone speculating that she was preparing for her own haldi ceremony and was about to get married. Some believed the actress was talking about Sonam Kapoor's rumoured wedding. However, it has turned out to be neither of the two.
Shraddha had posted a picture on Instagram in which she was seen holding a beautiful yellow dress, and she had captioned it as "Getting ready for the biggest haldi ceremony of the year".
This post made many fans think that the Baaghi actress was all set to tie the knot. Soon hashtag #ShraddhaHaldiCeremony had even started trending. Many others had speculated that she was referring to Sonam's marriage, which is rumoured to be held soon.
Nonetheless, Shraddha has now cleared the air. The post was actually related to a new product launch that she is endorsing, according to Mid-Day. Well, this might disappoint the fans a bit, who were expecting to see the actress tie the knot.
On the other side, there is strong buzz that Sonam will get hitched to beau Anand Ahuja in May. Although there has not been any official confirmation on their marriage date, reports are already out on the venue and other details.
As reported, the two were initially planning to host the big day at Geneva, but due to her grandmother's health, the couple decided to have wedding in India itself. She had recently spoke about her marriage, and asserted that she doesn't like the idea of spending a large sum of money on wedding.
"I think the whole idea of a marriage is more appealing to me than a wedding. I think there is too much money spent; it's all very crass, and I would rather give that money away. I'd rather have a wedding at home than anywhere else. I think it's important to do all the rituals, but I don't believe in spending all that money, I find it disgusting and very wasteful, and I'm not okay with that at all," Sonam was quoted as saying by The National.