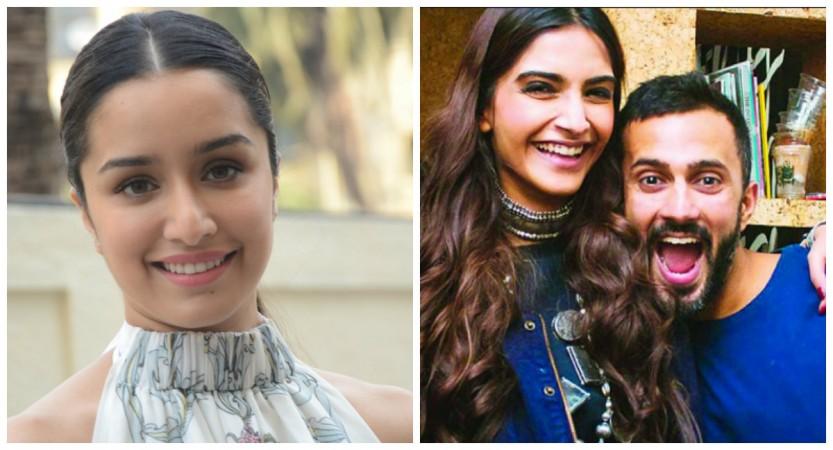 There are rumors that Sonam Kapoor is going to get married to beau Anand Ahuja soon. But one picture of Shraddha Kapoor made #ShraddhaHaldiCeremony trending on social media.
Shraddha shared a picture on social media wherein she is seen holding a gorgeous yellow dress. But it's the caption that left all her fans speculating that the actress is prepping for Haldi ceremony, and her wedding is soon to happen.
"Getting ready for the biggest Haldi ceremony of the year," she captioned the image. Although she didn't mention whose Haldi ceremony she is preparing for, fans started thinking that the Ek Villain actress is getting ready for her own Haldi ceremony, and soon to be held marriage.
Scores of people started talking about it on social media, and hashtag #ShraddhaHaldiCeremony started trending. Fans are going restless to know if Shraddha is actually getting married, and if so, who the guy is.
Meanwhile, some believe that Shakti Kapoor's daughter referred to none other than Sonam's wedding. It's not wrong on the part of some fans to believe that it's Sonam's Haldi ceremony as the buzz around her rumored marriage has been doing the rounds for quite some time.
Shraddha Kapoor is going for the "biggest Haldi ceremony"! Last speculation I heard was Sonam Kapoor's wedding with her current boyfriend, so is it really her Haldi ceremony that Shraddha Kapoor is going for?Any guesses? #ShraddhaHaldiCeremony pic.twitter.com/lmlnl3Ed0W

— Bhumika Thakkar (@bhumika_t) April 24, 2018
There are reports that the Neerja actress will tie the knot in May this year. Some reports even speculated what Sonam would be wearing on her big day as well.
Although there has not been any official confirmation about Sonam's wedding, the actress for the first time recently about her marriage recently. She said that she doesn't believe in lavish wedding, and she would prefer to have an intimate simple marriage.
"I think the whole idea of a marriage is more appealing to me than a wedding.I think there is too much money spent; it's all very crass, and I would rather give that money away. I'd rather have a wedding at home than anywhere else. I think it's important to do all the rituals, but I don't believe in spending all that money, I find it disgusting and very wasteful, and I'm not okay with that at all," the 32-year-old diva was quoted as saying by a publication.
Well, fans would have to wait to know if Sonam is actually getting married next month, and whose Haldi ceremony is Shraddha preparing for.