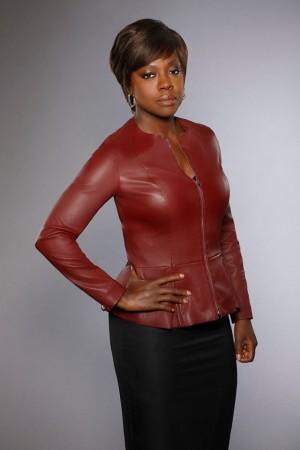 Shonda Rhimes, the executive producer of ABC's crime drama "How to Get Away with Murder" (HTGAWM) has described actress Viola Davis as an incredible actress.
"She's beautiful, sexy, talented and incredible. You can write anything for her to do or say and she pulls it off. And more important, she's so enthusiastic about this project. She elevates everything," Rhimes told USA Today.
Davis has been cast as law professor and defence lawyer Annalise Keating in Rhimes new legal drama "HTGAWM", which is the brainchild of Peter Nowalk. The show revolves around the personal and professional lives of Keating that is intertwined with a mysterious murder case.
Initially, the producers did not know whether Davis will be willing to take up the role of Professor Keating. "I remember Pete being like, 'I really want Viola,' and me being like, 'We all want Viola. Let's send the script to her. She's never going to say yes.' And her saying yes," recollected Rhimes.
However, "The Help Actress" enjoys her commanding role in the American legal drama. "I've never had a role quite like this that really shows all that I can do. I'm the lead of the show, someone who's sexual, messy, mysterious," she said.
Davis described the court proceedings in "HTGAWM" as some reflection of the law and some fiction," adding that Keating is pretty ruthless and "she wants to win at all costs."
Meanwhile, Nowalk described the two-time Oscar nominee as "a nuanced, emotionally driven actress who can play so many complexities."
"HTGAWM" is among the favourite TV shows of young adults and has an average of 14.8 million viewers. The legal drama will air its mid-season finale on 20 November and will return on ABC by 29 January next year.