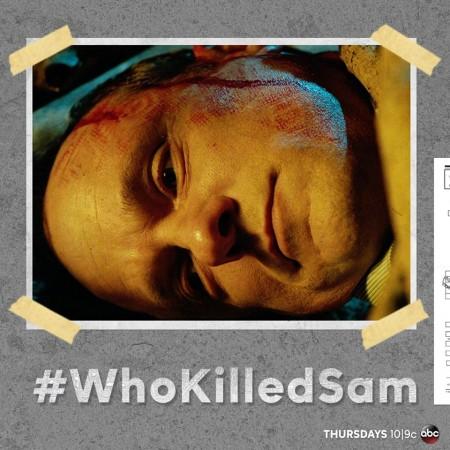 The TV world still has to hold more to know who killed Professor Sam Keating (Tom Verica) on "How to Get Away with Murder" (HTGAWM), but the viewers have a lot of guesses on the suspects.
The fans of "HTGAWM" have posted several interesting replies to ABC's post on "#WhoKilledSam Suspect Tracker" in the official Facebook page of "HTGAWM", which seeks the participation of the viewers on the prime suspects of Sam murder case.
"Let's change the question! Why isn't this show on from 7 pm till 12. I'm hooked waiting a week for the next episode is not good. That's how the title came into play. How to keep us loyal fans on pins and needles till next week. Change this to a everyday show and get rid of all the crap reality tv," wrote a participant.
Whereas, a Shondaland fan wrote, "If there's one thing Ive learned from watching Shonda Rhimes' shows, it's that even if you guess, she'll make damn sure you're wrong. Lol."
In the meantime, several participants took the suspect tracker seriously and jolted down their guesses under the post.
While some believe that Bonnie Winterbottom (Liza Weil) is responsible for Sam's death, others named Annalise Keating (Viola Davis), her assistants and her boyfriend as the culprits.
"Bonnie did it for Three Reasons #3 To Help Frank #2 To Get back at Sam for Cheating on her with Annalise when she was married to him (I think she was his 1st Wife) & #1 to Frame Annalise or just to help her! I feel she did it, then Wes and the others came in and she snuck out leaving them to deal with the Body. They all Believed it was Annalise & Tried to cover it up. After Killing Sam she invited Asher Over to have an Alibi for the Murder," a participant jolted down.
Supporting the argument, another participant wrote, "I think the Bonnie killed Sam with the trophy which Asher had last and she's going to frame him...... she got together with Asher so that she could have an alibi (hence) the scene where Asher is crossing the street passing in front the vehicle where his co workers are at, talking with someone on the phone and getting all excited when the phone call ends..... Why did he get excited? Cause the Bonnie just finish asking him to meet her at his house so that they could get together (hence) the alibi."
However, there are a few with a difference of opinion on who killed Sam on "HTGAWM".
"WES!!!! He seems to be the one pulling all the strings, especially when they do the flashback. When he lied about the coin toss I knew something was up," according to a participant.
As per another participant, "What if Nate did it as revenge to Annalise's betrayal. As he knew that Annalise would be the prime suspect in her husband's murder. Nate kills Sam and leaves the body in the house where Annalise's students discover Sam's dead body and they think Annalise did it. To help their professor, they use their knowledge from their classes to dispose of the body and try to help her "get away with murder!"
As for now, "#WhoKilledSam Suspect Tracker" has received more than 12,000 likes and around 1,500 comments. But the TV world will have to watch two more episodes to find out who killed Sam.
Meantime, "HWGAWM" will air the season's finale on 20 November with its ninth episode titled "Kill Me, Kill Me, Kill Me". Find out more about Sam's killer in the finale episode.