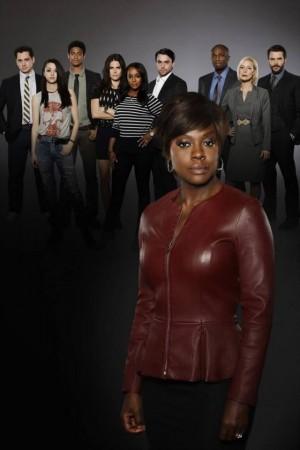 CBS has announced the list of nominees and host for People's Choice Awards 2015 on Wednesday. Actress Viola Davis and her hit drama on ABC, "How to Get Away with Murder," (HTGAWM) is among the favourites of the TV world.
The 49-year-old actress has won global appreciation for her stunning performance as Professor cum Defence Attorney Annalise Keating in "HTGAWM" and she has become one of the fan-favourites in People's Choice Awards 2015.
"It has been the greatest challenge of my life, to humanize her. It's great to be a part of this imagination playground. That's where you want to be as an actor," Davis told Entertainment Tonight, about her role in "HTGAWM".
"The Help" actress has been nominated under the category of favourite actress in a new TV series along with Debra Messing ("The Mysteries of Laura"), Jada Pinkett Smith ("Gotham"), Octavia Spencer ("Red Band Society") and Tea Leoni ("Madam Secretary).
In addition to Davis, ABC's crime drama "HTGAWM" is also listed in the nominations for People's Choice Awards 2015.
Shonda Rhimes' new legal drama is among the few television dramas that have received a full season order as it managed to pull more than 14.1 million viewers in its premiere show.
In People's Choice Awards 2015, "The Vampire Diaries," "Grey's Anatomy" and "Supernatural" lead the TV list with five nominations each.
Whereas, "Divergent" star Shailene Woodley leads the movie list and artist Sam Smith dominates in music with four nominations each.
The winner of the People's Choice Awards 2015 will be declared during the live broadcast of the show from Nokia Theatre in Los Angeles on 7 January from 9 to 11pm.
At the meantime, the entertainment world can cast their votes for the favourites from film, TV and music industry on PeoplesChoice.com. The voting lines will close on 4 December.