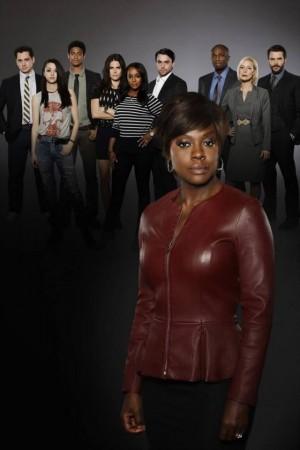 "How to Get Away with Murder" (HTGAWM), the new Shondaland drama on ABC, will air the season's finale on 20 November with its ninth episode titled "Kill Me, Kill Me, Kill Me".
As per the official synopsis of the finale episode of American legal drama, the series will end with the flash-forwards of the dark and stormy bonfire night.
"It's the evening of the bonfire and we finally see what exactly happened on the night of Sam's death," reads the official synopsis of "HTGAWM" episode 9.
Meanwhile, actor Matt McGorry has teased that "Kill Me, Kill Me, Kill Me" will be a crazy episode. "Episode 9 will show a little bit more of how that came to be. That's a crazy episode. But yeah, it's such a great shock. You see them hanging out and then you're like, "What the f--- happened?!" he told TV Guide.
"The night of the bonfire — no pun intended. Fire up the bon! [Laughs] It is strange playing those scenes not exactly knowing how you ended up there, but it does force you to be in the moment," he added.
The young actor, who plays the role of Asher Millstone in "HTGAWM", also revealed that the finale episode will revolve around Professor Sam Keating (Tom Verica), Lila Stangard (Megan West) and Rebecca Sutter (Katie Findlay).
"When you read Episode 9 — holy sh--! It's crazy! It's so good! And you'd never guess it. ... It ties a lot of things together between Sam, Lila and Rebecca," he said.
The TV World will have to watch three more episodes of the Shondaland drama to find out about Sam's killer.
Meanwhile, viewers can post their guesses on who killed Sam on the official Facebook and Twitter pages of "HTGAWM". Find out more about #WhoKilledSam hashtag here.
However, Shondaland fans can watch the remaining six episodes of "HTGAWM" in the second half of the season, which is expected to go on air early 2015.