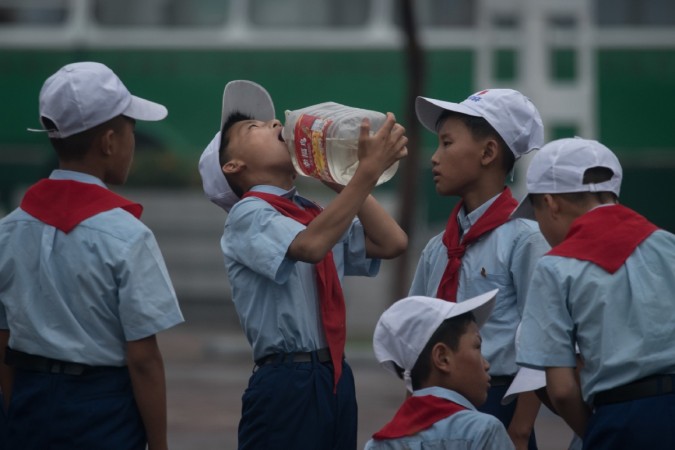 They wanted water, but were given alcohol.
Some school children of a government high school in Tumakuru district, Karnataka, who were on a trip with their teachers, were allegedly served liquor when they asked for water. The school headmaster and two teachers have been suspended in connection with the shocking incident.
The incident occurred near Hassan on December 10 when the students of Government High School at Bommala Devi Pura in Koratagere were on their way back after visiting tourist places in Dakshina Kannada. The children were served alcohol when they asked for water to quench their thirst, reports said.
Also read: After making Bihar a dry state; CM Nitish Kumar calls for nationwide ban on sale, consumption of alcohol
According to several reports, the students of class 8, 9 and 10 were given alcohol mixed in water by the school headmaster and two other teachers. The teachers were in an inebriated condition and they passed the bottles to the students, instead of water, the reports said.
As a consequence, a few students fell sick and started throwing up. Some of them were not even able to walk properly. Parents complained to School Development and Management Committee (SDMC) to look into the issue.
One student was quoted by The Hindu as saying, "I vomited several times. I don't remember how I reached home."
His father added, "He [the student] was not in a position to walk when he came home along with his teachers."
The headmaster and two teachers of the school have been suspended after Deputy Director of Public Instruction of Madhugiri educational district Ravishankar Reddy visited the school and conducted an inquiry.
Not surprisingly, the parents are appalled by the incident.