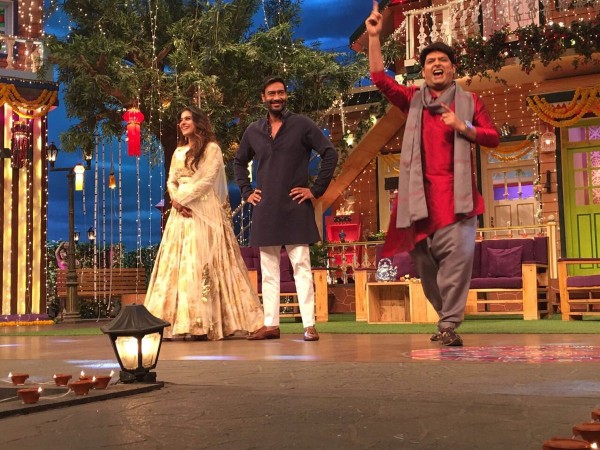 Ajay Devgn and his wife Kajol recently appeared on The Kapil Sharma Show to promote the upcoming movie Shivaay. Among many funny moments, the actor pulled off a prank on Chandan Prabhakar, who plays the character of Chandu chaiwala.
Ajay shared a video on Twitter from the upcoming The Kapil Sharma Show episode in which he is seen showing his prankster avatar. He asked Kapil and Chandan to perform an act and the winner would get a gift.
While Kapil pulled off the challenge convincingly, Chandan was the one on whom Ajay played the prank. The audience loved the prank as the whole house broke into laughter. Kajol was enjoying the act sitting on the couch.
The couple appeared on The Kapil Sharma Show as part of the promotions of Shivaay. Like most other celebrities, Ajay also realised the popularity of Kapil's show and thus he did not miss the opportunity to use the platform.
Earlier, the Ae Dil Hai Mushkil team also appeared on the show to promote the film. Shivaay and Ae Dil Hai Mushkil are slated to be released on the same date, and both the teams are leaving no stone unturned to promote their respective films.
Check the video below where Ajay plays a prank on The Kapil Sharma Show: