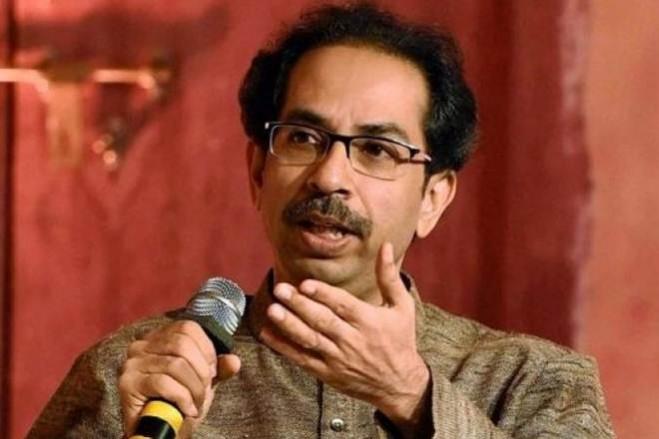 Shiv Sena has warned that the upcoming Nanar refinery-petrochemicals complex in Maharashtra's Ratnagiri would prove to be "a poisonous gas chamber and lead to a genocide of the Konkan farmers", comparing the situation to Hitler's mass execution of Jews.
The party made its views in its mouthpieces "Saamana" and "Dopahar Ka Saamana" -- a day after Shiv Sena President Uddhav Thackeray snubbed Petroleum Minister Dharmendra Pradhan by refusing to meet him on the Nanar issue.
Terming the ally Bharatiya Janata Party's decision to go ahead with the estimated $44 billion (Rs 300,000-crore) refinery-cum-petrochemicals complex, the Sena said this is "an Emergency-like situation in Konkan" perpetrated by the "dictatorship" of Prime Minister Narendra Modi and Chief Minister Devendra Fadnavis.
Spread across over 15,000 acres in Ratnagiri, the Nanar complex is being jointly set up by three Oil Marketing Companies -- BPCL, HPCL and IOCL in collaboration with Saudi Arabia's Aramco and Abu Dhabi National Oil Company. It will have the capacity to process 60 million tonnes annually or 1.20 million barrels per day of crude when it kicks off by 2022.
All villages in the vicinity of Nanar have passed resolutions saying "no to such a toxic project" and handed over to the Chief Minister, but these were bypassed and the government signed the agreement after which "Pradhan came running to Mumbai for a compromise", it said.
"This is a conspiracy to kill all our Konkan brothers and their families with their fertile lands in the poisonous gas chamber, just like Hitler had shocked the world by slaughtering millions of Jews. We will oppose Nanar completely," the Sena reiterated its earlier stance.
"Now, a rumour is being spread that the Prime Minister faces death threats, so all ministers, BJP leaders and officials cannot meet him as anybody could pose a risk."
"But the lives of millions of farmers in the Konkan are like worthless insects, so they can be killed, to ensure the safety of the 'king' installed on the Delhi throne by these very people," the Sena edit said sharply.
It appealed to the government "to refrain from going ahead with the Nanar project as it will kill the people and environment of the beautiful Konkan dotted with lush orchards of fruits like mangoes, jackfruits, cashew, clean air and water, abundant fish in the rivers and the Arabian Sea and its huge tourism industry".
"The people of Konkan are very happy without the project, don't poison their joy... If you go ahead, you will bite the dust not only in Konkan but entire Maharashtra. Implementing it will be like imposing Emergency. We dare you to do it," the Sena challenged.
[With inputs from IANS]