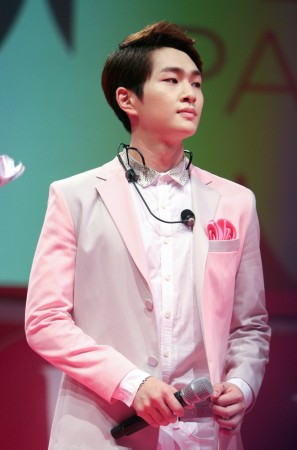 According to Xportsnews, SHINee's Onew is reportedly releasing his first solo album in early December. The album is believed to be in its final stages of production and is expected to be released before his impending military enlistment on December 10.
Based on various media sources, it is believed that Onew has prepared the album as a gift for fans that have been faithful to him till date. Onew will be away from the limelight to complete his mandatory military duties for one year and eight months. The report said that the album "is a present to soothe fans who might be disappointed by this predicament."
Onew hit headlines in 2017 for sexual harassment of a woman at a club at an inebriated state. However, Onew was cleared of all charges against him without detention. Due to the controversy, Onew dropped out of the second season of the JTBC TV drama "Hello, My Twenties!" Further to the controversy, Onew apologized with a hand written letter and later performed at SHINee's concert tours.
Onew made his debut with SHINee in 2008 and recently celebrated their 10th anniversary this year with tracks like "Good Evening", "I Want You" and "Our Page". Onew is SHINee's leader and oldest member and is also the first member from the group to enlist in military. It is reported that Onew will serve as an active duty soldier after completing his military training.
The singer has expressed his desire "to have a quiet enlistment" and his agency SM Entertainment will not be revealing the location or time of his enlistment and there will be no separate official send off event.