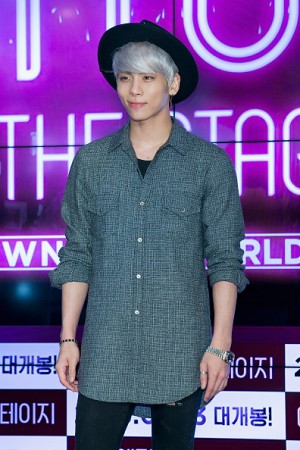 A Barcelona based Spanish satirical magazine has used Jonghyun's suicide as a comical strip. Fans of the late singer have started a petition to close the publication.
The distasteful satire has come under fire with fans taking to Twitter and other social media handles to express their disgust over mocking mental health and racism. #justiceforjjong has been trending on social media handles with many fans pouring in their views and anger.
Since the satirical piece is in Spanish, a fan has translated the entire comic to English to shed more light to the depth of insult meted out to the deceased artist. The comical strip contains explicit use of sexual abuse, exploitation, depression and suicide.
Hello everybody, as you all know by now there was a comic mocking Jonghyun's passing, you'll find the trans below with the credits and a note. I hope it helps you understand even further how sick and unnecessary this comic was.#justiceforjjong pic.twitter.com/POaG4wFmUk

— Jinkisease (@CintiaDero) October 26, 2018
According to the fan, the first segment translates as "K-Pop is full of cases of sexual abuse, exploitation or depression among its stars. In 2017, an idol killed himself at the age of 27 unable to cope with the pressure of the industry.
The second segment depicts "the fandom, that is very sentimental, mourned the loss very much, even though they are the ones who feed that industry", depicting K-pop industry in a demeaning way.
The third segment had a strong racist undertone comparing K-pop stars to Spice Girls stating "They all look the same, each one tackier than the next. At least, you could tell the Spice Girls apart: the sporty one, the black one, the posh one, the former prostitute... you can tell these (idols) apart by their hair, whether they have pink hair, blue hair or blonde hair..."
It further describes the K-pop idols as "ridiculously long and overdone choreographies: just like the music video for Thriller, but featuring living Pinypons with suicidal tendencies; instead of Michael Jackson surrounded by zombies." Pinypons refer to dolls favoured by girls implying the artists to be feminine and plastic.
The magazine El Jueves has been on the receiving end ever since the comical strip got published for its dark humour and distasteful content. Getting into controversy is not new to this magazine and it has faced many legal issues slapped against the publication in the past for its blatantly racist content.
Jonghyung, the deceased South Korean singer-songwriter has many hits to his credit in his nine-long years in the K-pop industry. The singer was regarded as one of the best vocalists in South Korea until his suicide due to depression.