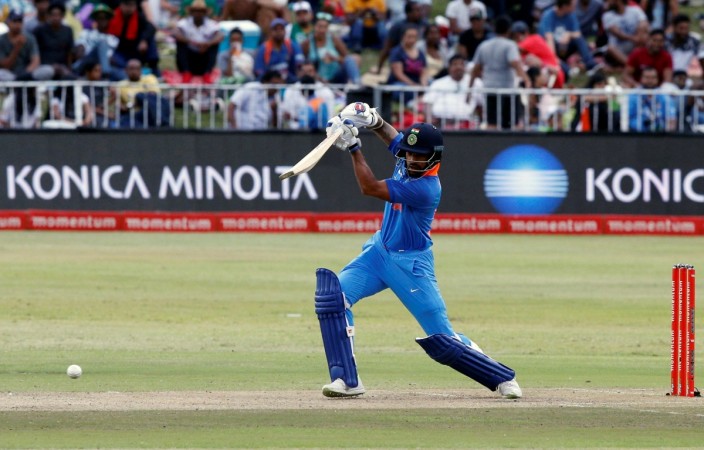 Opening batsman Shikhar Dhawan has revealed the secret behind India's dominance over South Africa in the ongoing six-ODI series. And the key, according to him is not only about the wrist spinners Yuzvendra Chahal and Kuldeep Yadav.
India, already ahead 2-0, will look to add one more victory as they face the hosts in the third ODI today (February 7) in Cape Town.
Also read: Kohli's men on the verge of creating history
On the eve of the match, Shikhar said, "The key to our success is that we are not losing wickets at the top. Of course South African fast bowling is very strong but we are playing them nicely. Once we cross first 10 overs, the ball gets a bit old. We are dominating after that."
In the first two ODIs, India's batting might was on view. They cruised to victories by six-wicket and nine-wicket margins respectively. In the opener, captain Virat Kohli hit a century and followed that with 46 not out. Shikhar contributed 35 and 51 not out.
The 32-year-old left-hander made it clear that there was no room for complacency in the Indian dressing room after two wins in a row.
"I don't think we guys will get complacent. It is a big series for us and of course South Africa played very well in the Test series. We would like to go (at them) as hard as possible and try to win whatever games come in our way," the Delhi batsman said.
Shikhar defended his opening partner Rohit Sharma, who has struggled so far in Tests and ODIs in South Africa. The Mumbai right-hander managed only 20 and 15 in the opening two ODIs. However, according to Shikhar, he is "playing amazing".
"I feel Rohit is playing amazing, the way he is timing the ball. Even last match (second ODI) he was playing very good. Unfortunately he got out (for 15). But I don't feel any concern about his batting. He has performed so well throughout from Champions Trophy (June 2017) to till now. That happens, sometimes you don't score runs. The way he is timing the ball that is what matters.
"There is no problem, maybe you (media) are thinking that there is a problem. I don't think there is any problem. It is just one innings and he will score runs. Then all problems get solved," Shikhar said when asked about Rohit's poor form.