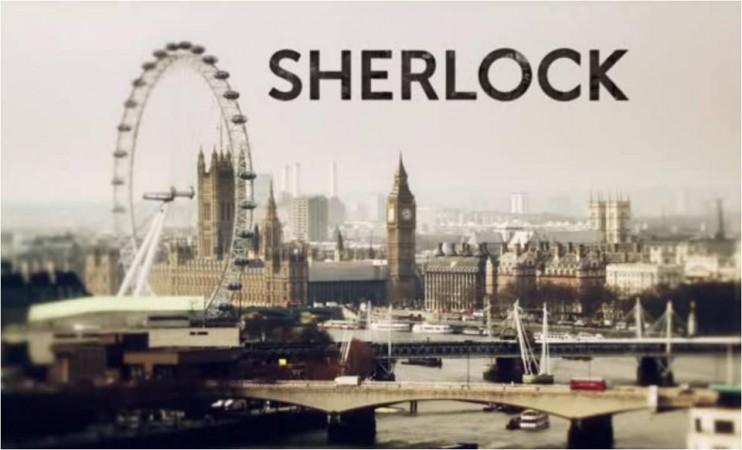 Sherlock will return to television on New Year's day with a brand new episode that will see Benedict Cumberbatch's Sherlock wondering about Moriarty's next move. The episode can be watched online on PBS' website and it will be streamed live on the channel as well.
Also Read: Goblin episode 10 live stream: Flashback to focus on Shin, Sunny and the Reaper's past
The last we saw Sherlock, he was convinced that Moriarty was dead, but that hasn't made him a lesser evil. The Season 4 premiere of Sherlock is titled The Six Thatchers and it will see Sherlock awaiting Moriarty's next posthumous move. But is the villain really dead?
"He is dead," co-creator Gatiss told TVLine. "We've said this many times. No one ever believes us. But he is dead." However, when asked how he ended up taunting Cumberbatch's character via a video, Gatiss quipped "Maybe he's a YouTuber. That's probably the future of international crime. How many followers does Moriarty have?"
Season 4 episode 1 is believed to be inspired by The Six Napoleons. In the original story Sherlock is roped in to track down a man who destroys busts of Napoleon, and this soon escalates into murder.
The main villain for this season is Toby Jones, who will play one of Arthur Conan Doyle's most notorious villains, Culverton Smith. However, he is not expected to make in an appearance till the second episode, titled The Lying Detective.
The synopsis for The Six Thatchers reads: "Sherlock waits to see where Moriarty will make his posthumous move. One mysterious case in particular baffles Scotland Yard, but Sherlock is more interested in a seemingly trivial detail. Why is someone destroying images of the late prime minister Margaret Thatcher? Is there a madman on the loose? Or is there a much darker purpose at work? Something with its roots deep in Mary Watson's past..."
Sherlock Season 4 airs Sundays on PBS and viewers in India can catch the premiere on January 7 at 8 pm on AXN.