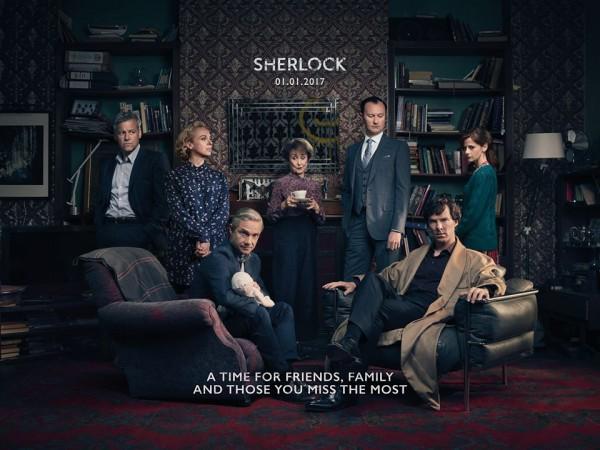 Rumours are rife that there might not be a fifth season of BBC's popular drama, Sherlock, which is set to premiere its Season 4 on January 1. Sherlock actors Benedict Cumberbatch and Martin Freeman have hinted at the show ending with the current season, and one of the reasons is the busy schedule of everyone involved with the show.
Ellen DeGeneres and Portia de Rossi moving to Australia to save marriage?
For instance, Cumberbatch and Martin Freeman, who plays Watson, are now part of the Marvel Cinematic Universe and the year ahead looks busy for the duo. As for the creators, Steven Moffat will be busy with Doctor Who, leaving him with very less time for Sherlock.
In a recent chat with TVLine, Gatiss addressed rumours that the show was ending, saying "we honestly don't know" if this season will be the last. "These three [episodes], we've very, very pleased with them. And everybody's very keen to carry on. It's just genuinely difficult to schedule everyone's diaries. It was a nightmare to schedule this season… and that's not going to go away. I mean, the success of Doctor Strange is not going to make Benedict short of work."
Cumberbatch had earlier said Season 4 seemed like the end of an era, and Freeman had echoed similar sentiments saying Season 4 had the feeling of a final season.
"Life does sometimes have a way of telling you. 'This is probably it now.' This last [season] did have a feeling of... I don't know whether it has a finality to it, but certainly had a feeling of a pause," Freeman said during a Radio interview. "And I am never, ever afraid of things ending. I mean I am not looking forward to life ending or love ending, but things that we make should end."