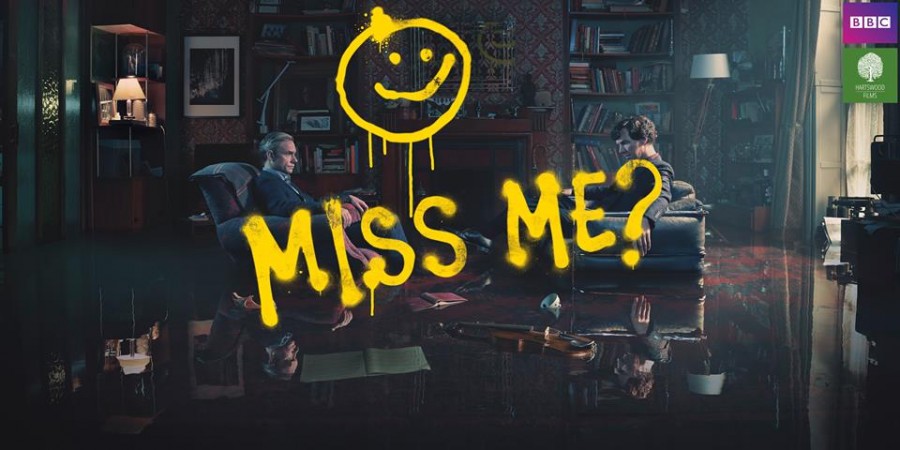 Season 4 episode 2 of Sherlock is titled The Lying Detective and it will see Sherlock and Watson reuniting, but the good doctor is not too pleased with it. The episode will be streamed live on PBS and it can be watched online on the channel's website as well.
Also read: Watch Hawaii Five-0 Season 7 episode 12 live online: Will Chin die?
The second episode of the season, which is expected to be the last for the series, will bring Sherlock face-to-face with a new villain – Toby Jones' Culverton Smith. Sherlock and Watson will be forced to work together when Smith, who is touted to be the most chilling enemy Sherlock has ever encountered, threatening to uncover Holmes family secrets. Mycroft will also be a part of the episode.
The official synopsis for Season 4 episode 2 reads: "In episode two of this new series, written by Steven Moffat, Sherlock faces perhaps the most chilling enemy of his long career: the powerful and seemingly unassailable Culverton Smith - a man with a very dark secret indeed."
The Season 4 premiere of Sherlock elicited strong response from a critic who accused showrunners Steven Moffat and Mark Gatiss of taking "ill-advised liberties" with Sherlock author Sir Arthun Conan Doyle's stories and making Benedict Cumberbatch's Sherlock someone similar to an action hero. Responding to that criticism, Gatiss penned a poem, which reads:
Here is a critic who says with low blow
Sherlock's no brain-box but become double-O.
Says the Baker St boy is no man of action –
whilst ignoring the stories that could have put him in traction.
The Solitary Cyclist sees boxing on show,
The Gloria Scott and The Sign of the Fo'
The Empty House too sees a mention, in time, of Mathews,
who knocked out poor Sherlock's canine.
As for arts martial, there's surely a clue
in the misspelled wrestle Doyle called baritsu.
In hurling Moriarty over the torrent
did Sherlock find violence strange and abhorrent?
In shooting down pygmies and Hounds from hell
Did Sherlock on Victorian niceties dwell?
When Gruner's men got him was Holmes quite compliant
Or did he give good account for The Illustrious Client?
There's no need to invoke in yarns that still thrill,
Her Majesty's Secret Servant with licence to kill
From Rathbone through Brett to Cumberbatch dandy
With his fists Mr Holmes has always been handy.
Sherlock airs Sundays on PBS.