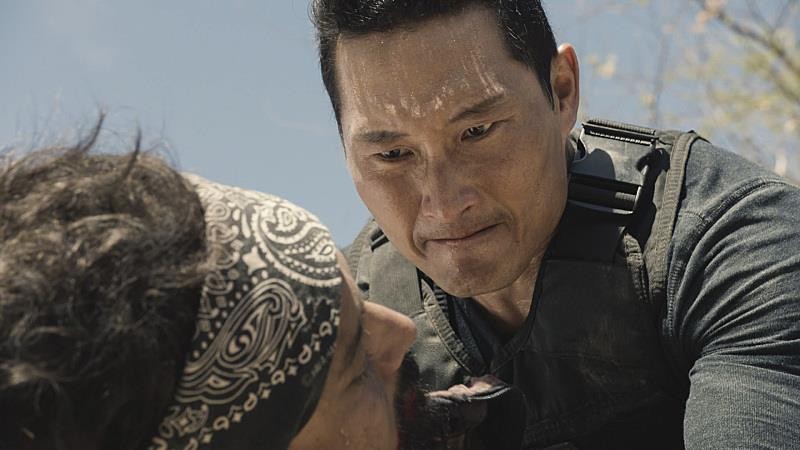 CBS will air Season 7 episode 12 of Hawaii Five-0 on Friday and the episode will finally reveal if Chin, who was last seen kidnapped by a drug cartel in Mexico, will survive. The episode titled Ka'aelike (The Deal) will be aired at 9 pm EDT on CBS.
Also read: Sherlock Season 4: Creator Steven Moffat reveals why Mary had to die
The midseason finale saw Chin's birthday celebrations being interrupted when he receives a phone call saying his niece has been abducted. Chin then made the ultimate sacrifice when he decided to give up his life so that his niece Sara wouldn't be harmed, and Friday's episode will reveal what punishment the cartel has in store for Daniel Dae Kim's character.
"The fact that he was willing to lay down his own life for this girl says everything — and it's not a rash decision he made," Kim told TVLine, adding, "He decided in a cool, calculated way that his life is worth the well-being of this child. As a parent, I understand that instinct, so it's nice for him to experience that. It's not nice for him to go through it, but it's nice for him to understand what it means to love a child."
As revealed in the promo for the episode, Steve McGarrett and team take it upon themselves to save Chin before he is killed.
The synopsis for Ka'aelike (The Deal) reads: "Chin is kidnapped by a cartel in Mexico and Five-0 races to rescue him before he is executed by his vengeful abductors. Meanwhile, Grover goes undercover as a car salesman to investigate a murder that turns out to be far more complex and dangerous than expected."
Hawaii Five-0 airs Fridays on CBS.
Related
Hawaii Five-0 Season 7 midseason finale: Chin goes rogue; what's next for him?
Hawaii Five-0 Season 7 midseason finale will end on a cliffhanger: Chin to die?
Jennifer Lawrence's butt, the holy rock, and why Twitter exploded against her comments on The Graham Norton Show
Hawaii Five-0 Season 7 episode 10 to air on December 9; Danny isn't happy with his sister's closeness to a co-worker
Hawaii Five-0 Season 7 episode 9 to deal with JFK's assassination; will Steve McGarrett and team solve mystery?