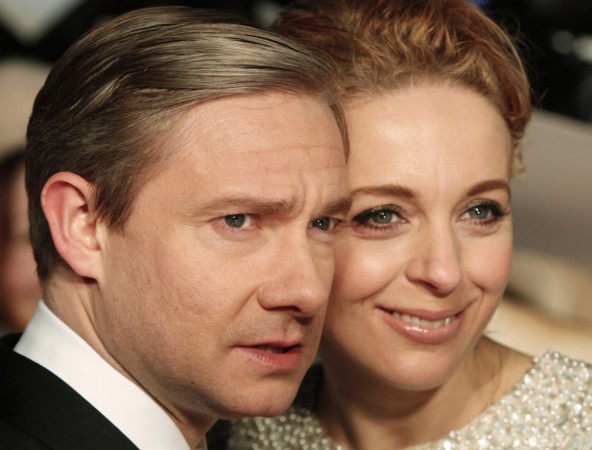 The Season 4 premiere of Sherlock saw Mrs Watson dying, and the show's creators have no desire to resurrect the character essayed by Amanda Abbington. Sadly, Mary's death also sounded the death knell on Sherlock and Watson's friendship, with the good doctor blaming his friend for the tragedy. But Mary's death was a necessity, says co-creator Steven Moffat.
Also Read: Bones Season 12 premiere dashes all hopes of Hodgins ever walking again
"Sherlock Holmes is about Sherlock and Dr. Watson, and it's always going to come back to that — always always always," Moffat told EW. "They had fun making it a trio, but it doesn't work long-term. Mary was always going to go, and we were always going to get back to the two blokes."
The fourth season has just two more episodes to go, and the second episode titled The Lying Detective is said to be the darkest one they've ever done. Viewers can also expect a lot of emotional scenes, and the future doesn't seem too bright for Sherlock and Watson.
"We take that rift head-on in the remainder of the [season]. We don't ignore it… If anything, the rift gets worse," Moffat said, adding that it was a conscious decision to kill off Mary in the premiere. "Let's not give ourselves that two years to forget how mad they are at each other. Let's do it in a circumstance where we have to come back in a week and make this show work again."
Sherlock returns to PBS this Sunday with The Lying Detective where the detective will come face-to-face with a new villain. According to the synopsis of the episode on PBS' website, Culverton Smith, the character essayed by Toby Jones is probably one of the deadliest enemies Sherlock will face.
"In episode two Sherlock, Season 4, Sherlock faces perhaps the most chilling enemy of his long career: the powerful and seemingly unassailable Culverton Smith, a man with a very dark secret indeed," the episode summary reads.